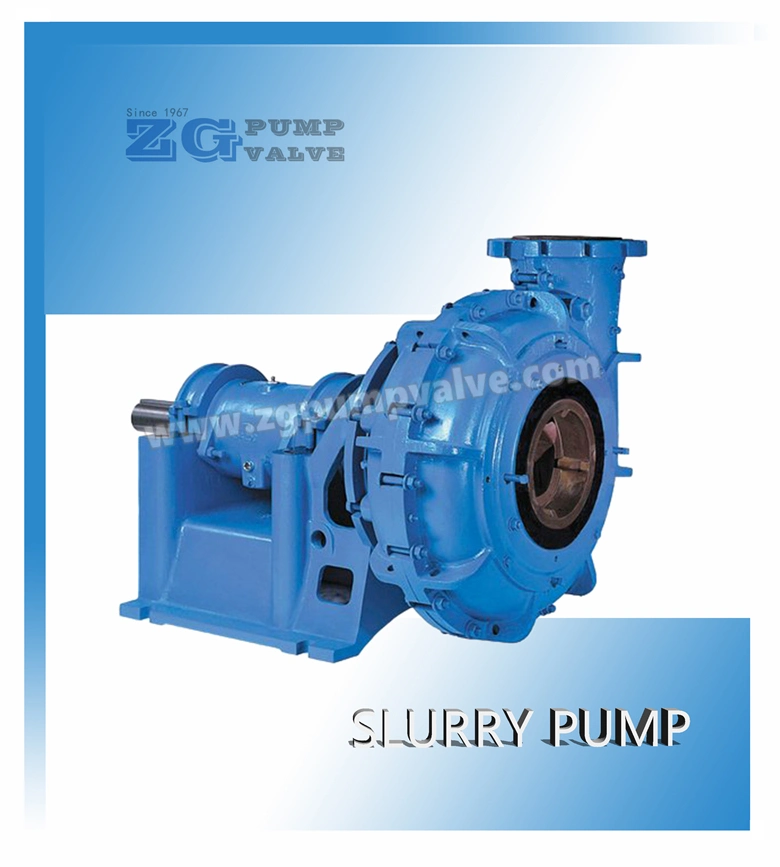 Biref introduction:
ZZ slurry pump is the achievement of decades R&D,it gained the prize of Science & Technology Progress of Zigong City in 2009.It is optimized solid - liquid two phase flow design of high efficiency. There are several sealing types, transmission methods,and anti-abrasion materials for different applications. It is suitable to pump corrosive or abrasive slurries contains solids,like concentrates,tailings,coal ash,coal cinder,mud,sediment...And it can work in series if necessary.
Parameters:
Flow rate:Q=10~5000(m³/h)

Total head:H=20~120 (m)

Speed:n=490~2900rpm

S.g.:γ ≤1.5

Temperature:T=0~120ºC

Pump diameter:50~450mm
Features:
Optimized solid and liquid hydraulic model design of high efficiency and energy-saving.

Thickened wetted parts design to improve the anti-abrasive ability and prolong pump life.

Heavy duty shaft design,with better performance in strength.

Reasonable bearing configuration and fully lubricated design ensures the long time and continuous operation.

Suitable to pump corrosive or abrasive slurries contains solids,the mixture density of solids and liquid can be up to 60%.

Various sealing types to meet different requirements.

According to the requirements of clients,it can work in series.
Sturcture:
Axial split bracket and double layer casing structure.

Outer casing is vertical split structure;pump outlet is able to be set on 8 different direction at 45° interval.

Horizontal installation of big loading capacity.

The jacket and guard plate as the lining,pump casing and pump cover is the frame.

Shaft sealings: dynamic seal,packing seal and mechanical seal.

Transmission: Direct coupled,V-belt drive,variable frequency drive,hydraulic coupling.
Structure drawing is as below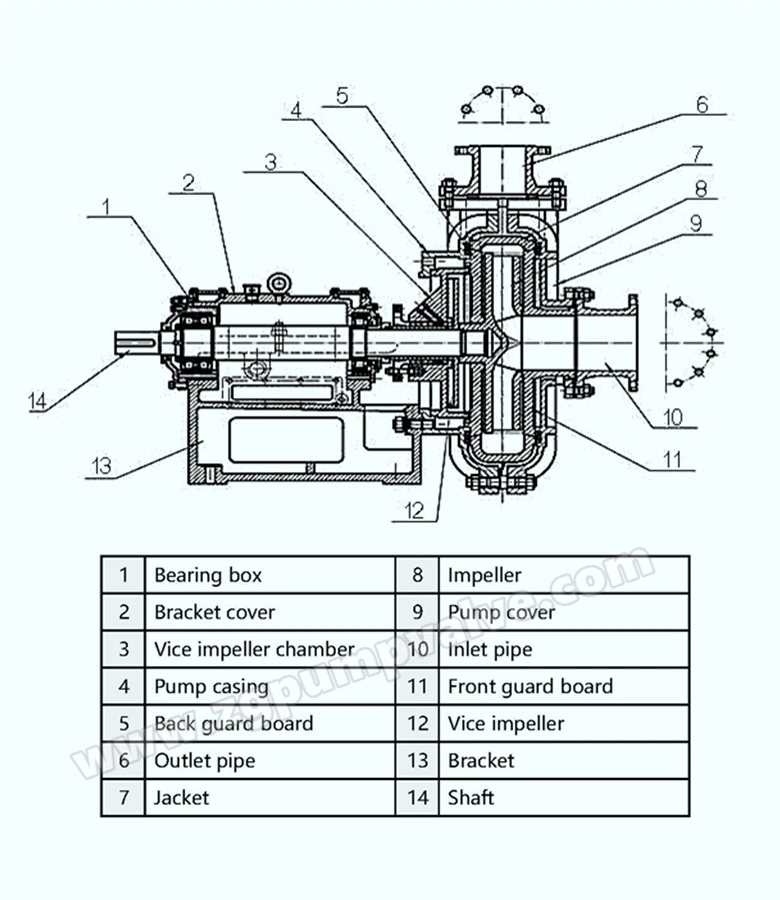 Configuration: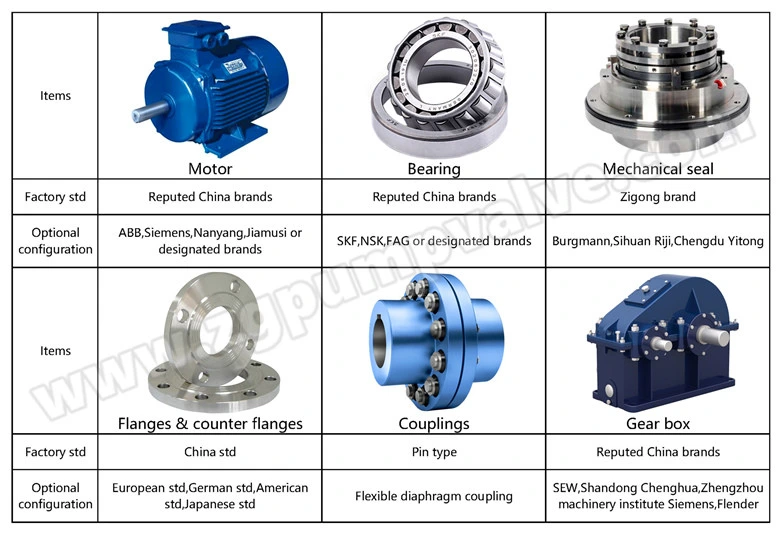 Application:
Mineral separation and tailings slurry conveying.

Slurry conveying during the producing process of aluminum oxide.

Conveying sewage contains solids in industries of thermal power,cement,steel,non-ferrous metal...

Sewage and slurry conveying of other industries.
Performance: