Product description
ZIDONG ZG series pumps are designed for continuously handling the most difficult high abrasive slurries which contain too big solids to be pumped by a common pump. they are made from high abrasion-resistant 27% chrome alloy hard metal material, which are suitable for handling highly abrasive slurries in mining, explosive sludge in metal melting, dredging in dredger and river course, and other fields. GH series are high head pumps.
Clear Water Performance Chart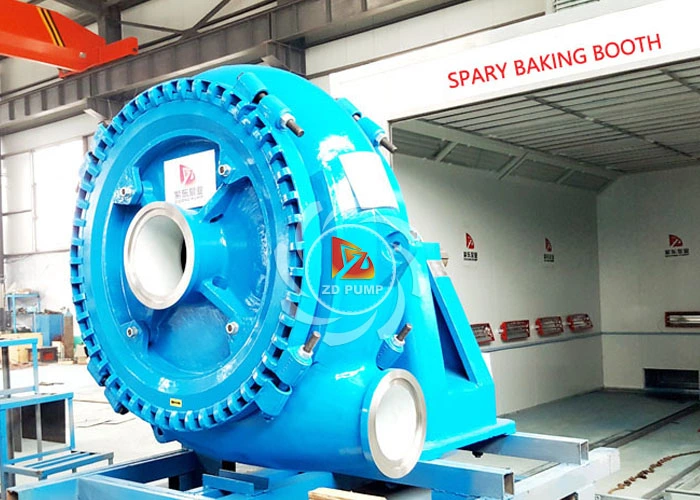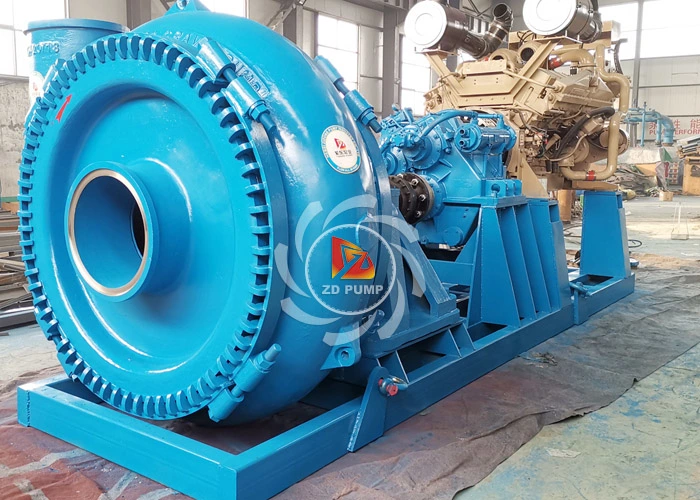 Pump Structure Drawing
Wet-End Design
The unique segmented clamp ring on larger size units and solid on smaller pumps, facilitates casing rotation to any angle, reducing the need for costly high wearing bends. Minimal maintenance is required.
1. Impeller - Closed 3-vanes front and back shroud expulsion vanes reduce gland pressure and intrusion of high concentrations of solids in the gland area. Efficiency is maintained by minimizing suction side recirculation. Specially designed and shaped impeller vanes allow the handling of extraordinarily large particles. The unique casing design and sealing vanes prevent abrasive solids intrusion at the sealing faces.
2. Casing - The large, robust casing has been designed to reduce internal velocities resulting in minimum efficiency loss and improved casing wear life. The casing is made up of three components to reduce maintenance time and costs associated with a one piece design.

Seals
1. Expeller (Centrifugal Seal) - no external sealing water required where applicable
2. Stuffing Box - flushed gland sealing with braided packing and a lantern ring
3. Mechanical Seals

Bearing Assembly
1. Cartridge-style bearing housing allows for removal from pump and assembly in controlled environment
2. Oversized shaft diameters and reduced overhang in the wet-end contribute to long life and reliability in the field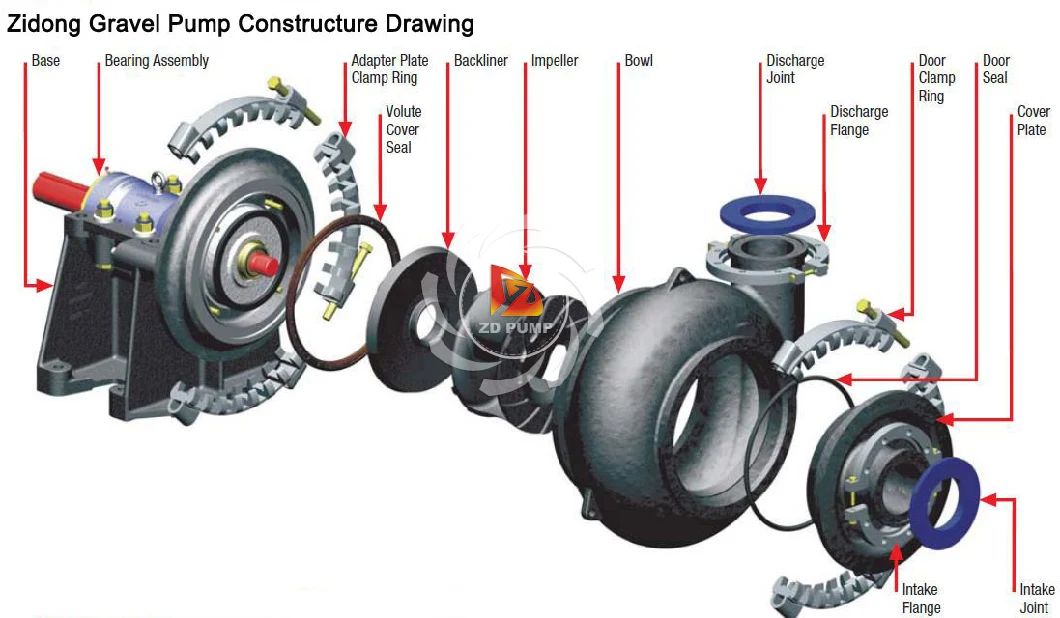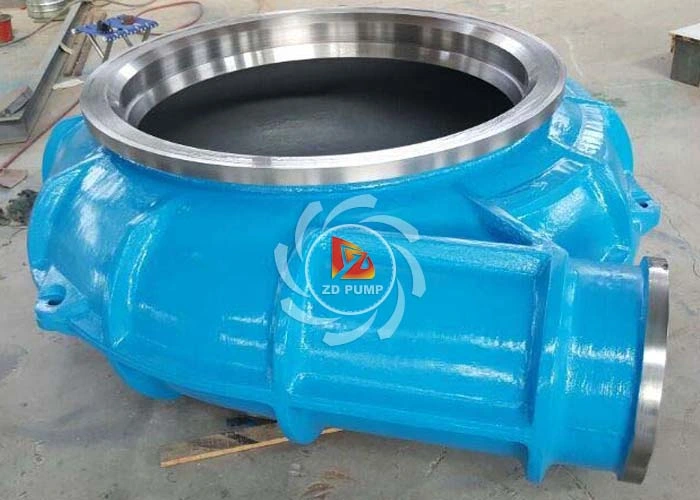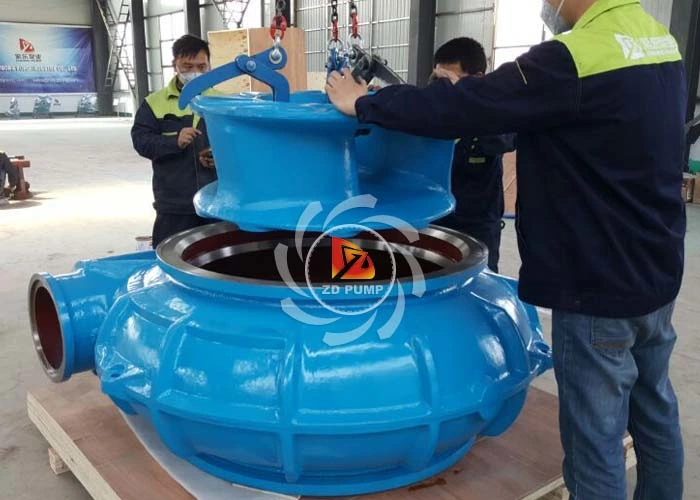 Slurry Pump Applications
ZIDONG ZG(H) series slurry pumps are designed for handling highly abrasive, high density slurries with excellent wear life. The slurry pumps can be used in many applications, such as:
| | | | |
| --- | --- | --- | --- |
| • Dredging | • Mining | • Suction Hopper Dredging | • Barge Loading |
| • Sand Reclamation | • Dredger | • Mill Discharge | • Tunnel boring machine |
| • Pipe-jacking system | • Ash handing | • Metal melting | • Coarse sand |
| • Blast slag | • Sugar Beet | • Cyclone Feed | • Waste sludge |
| • Slag Granulation | • Power Plant | • Construction | • Other industries |

Company Profile
Hebei Zidong Pump Industry Co., ltd is is a experienced centrifugal pump factory, which specialized in manufacturing of centrifugal pump for many years, our main products is centrifugal slurry pumps and water pumps, our pumps are widely-used in different mining industry, energy, chemical industry, dredging and agriculture irrigation, for conveying both slurry and water.



Zidong Pump focus on international high standard pumps and effective project design solutions, we have passed ISO CE, and UL certifications, we owned modern standard workshops, CNC equipment, advanced testing lab, spray-baking booth, strictly QC team, large performance testing center to guarantee each spare parts and pumps in 100% top international quality.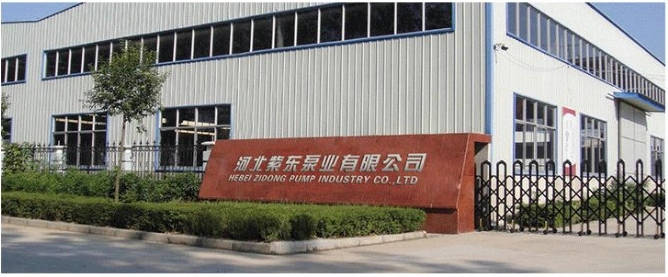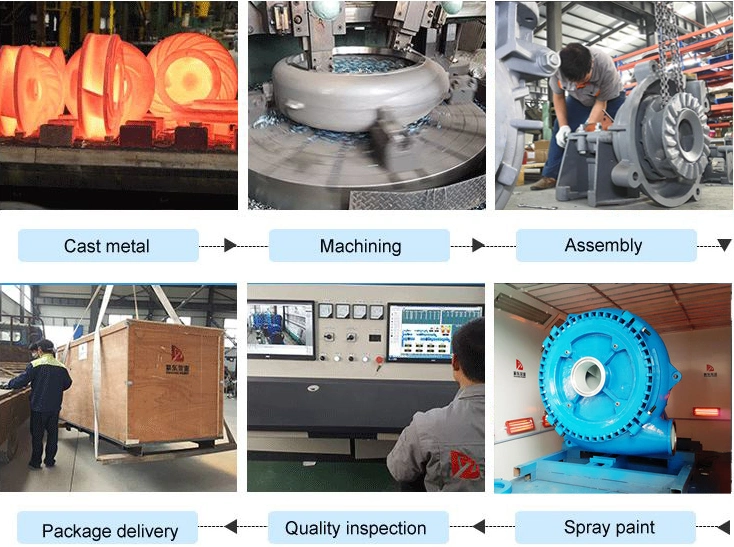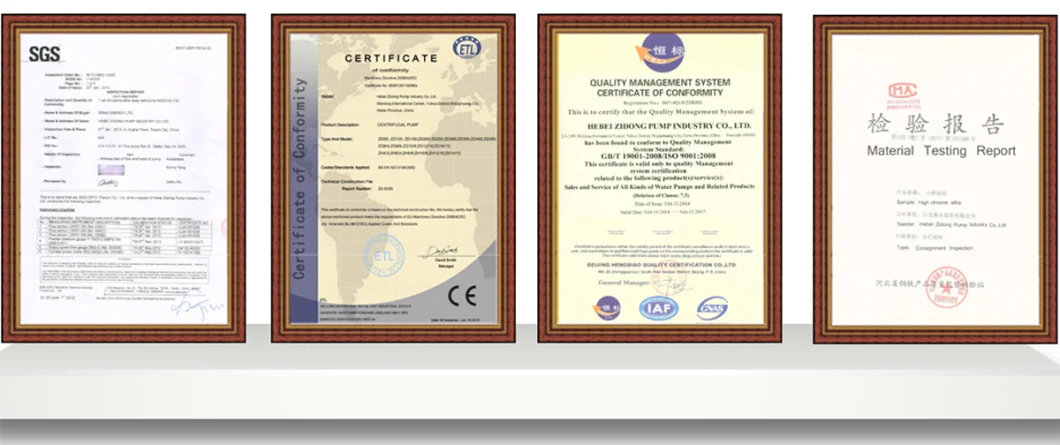 Packing & Delivery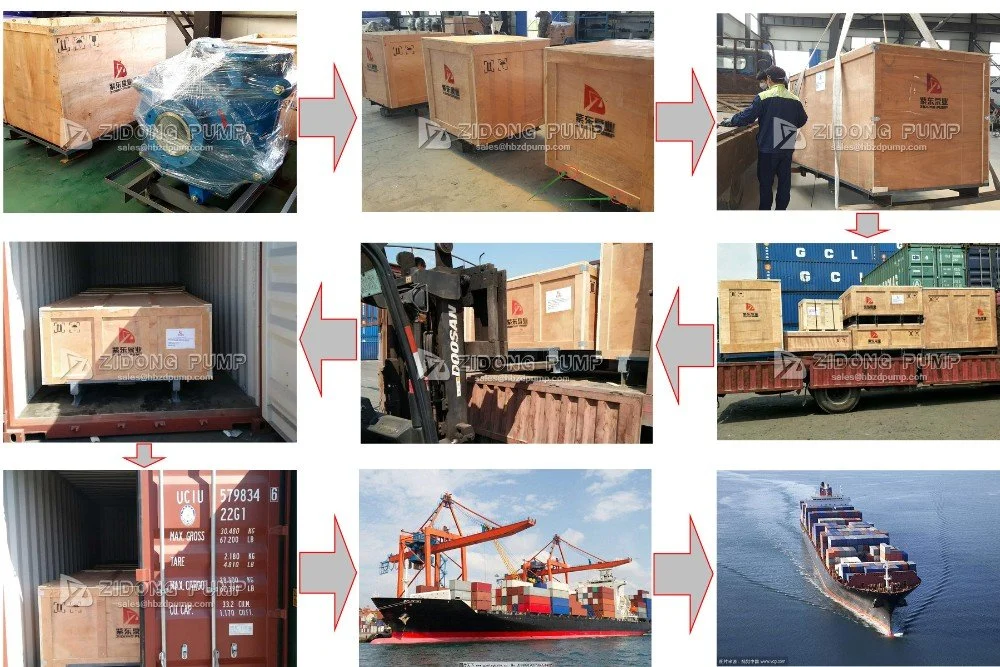 Market Worldwide
Zidong products are sold all across China and exported to over 70 other countries and regions. Our pumps have high reputation in the international market. Till now, we have provided more than 10000 sets of pumps for the projects in U.S.A., U.K., Germany, Canada, Russia, Vietnam, Pakistan, Kazakhstan, Indonesia, Malaysia, lran, Brazil, Chile, Argentina, Bulgaria, Zambia, etc.
Ralated Products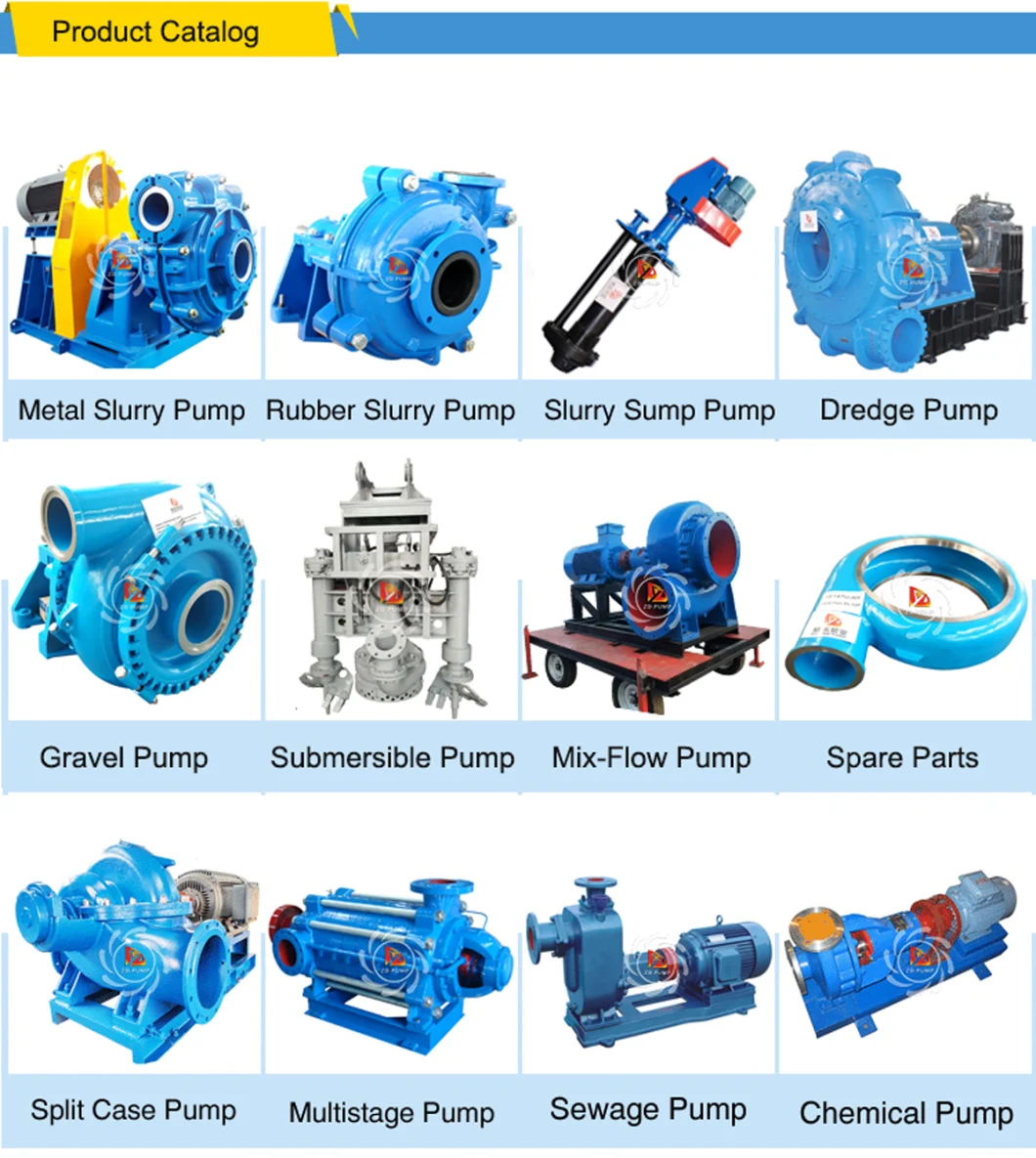 FAQ
Q.

What is your product range?


Centrifugal pump, slurry pump, gravel pump, dredge pump, clean water pump, sewage pump, chemical pump, etc.

Q.

How can I select a suitable pump?


To select a suitable pump,
Firstly, confirm the medium: clean water or slurry.
Secondly, confirm the pumping parameters: flow, head pressure, specific gravity, density, etc.

Q.

What are the power types of slurry pumps?


Electric motor or diesel engine,
Depend on customer's request. If motor, please kindly confirm your local industry voltage/ hertz/ phase.

Q.

What should we know if you want to get a quotation?


Pump capacity, pump head, medium type, pump material, quantity.
If possible, please provide the pump model you are using now, that is helpful to choose the most suitable pump model for you.
If not, we will recommend relevant product for reference.

Q.

What are your advantages about pumps?


Passed CE&ISO, international standard design, easy maintenance, perfect looking, high performance accepted by current clients;

Q.

How to control the quality?


Each pump will be tested before delivery;
Third party inspection-such as SGS, etc.;
Strict material inspection, performance test available before delivery.
100% return your payment if our pump not qualified due to our fault.

Q.

What's your MOQ and payment terms?


MOQ 1 set, we can start business with you from a trail order.
Payment Term: T/T, L/C, Western Union, PayPal.