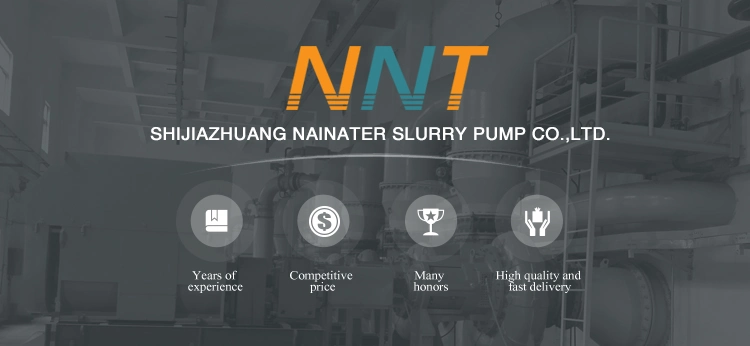 A05 Parts Slurry Pump Casing/Volute Liner Pump Spare Parts
Description for slurry pump parts
Slurry pumps are cantilevered, horizontal, centrifugal slurry pumps which do heavy duty. They are designed for transferring the highly abrasive or corrosive slurry, high density slurry; they are popular in the metallurgical, mining, coal, power station, sea water river water & channel dredging, building material and other industrial departments.

The wet parts of slurry pump is made of high chromium alloy, or abrasive rubber so they are suitable for the liquid with solid, and with acid or alkali, this make the slurry pump powerful and widely used.

The pumps of this type can be driven by Electrical motor or by diesel engine or by hydraulic power.
The discharge of pump can be in eight positions to suit installations and applications.
The shaft seals can be adoptable of gland seal or expeller seal, or mechanical seal.
Technical Specificaiton for Slurry pump parts
No.

ITEM

MATERIAL

1

Impeller

High-chrome alloy

Rubber

2

Volute casing

High-chrome alloy

3

Front liner plate

High-chrome alloy

Rubber

4

Rear liner plate

High-chrome alloy

Rubber

5

Liner

High-chrome alloy

6

Expeller

High-chrome alloy

7

Shaft sleeve

3Cr13

8

Water-seal ring

High-chrome alloy

9

Shaft

45#steel quenching And high temperature tempering

10

Bearing housing

Gray iron

11

Expeller ring

High-chrome alloy

Rubber

12

Front casing

Gray iron or Nodular cast iron

13

Rear casing

Gray iron or Nodular cast iron

14

Base

Gray iron

15

Support

QT500-7