Introduction:
DeShi pumps' strength lies in the advanced hydraulic design and the high standard of casting technology,
high performance of wear life, which helps clients reduce the cost and easy operation. The wearing
parts
include impeller,
volute
liner,
throat
bush,
FPL
insert,
shaft sleeve, seals,
etc. These parts are very easily
worn-out
because they work under longtime impact of abrasive and corrosive slurries in the high speed.
So
clients will be strongly suggested to prepare enough wearing parts in stock in case of emergent repair
or maintenance, making sure the continuous steady running.
The wet parts material:
M: metal (wear-resistant ultra chrome alloy)
R: rubber (R26; R33; R55; R08; S31;S42 ...)
Slurry Pump Main parts:
• Impeller - front and rear shrouds have pump out vanes that reduce recirculation and seal contamination.
Hard metal and molded rubber
impellers are complete interchangeable. Cast in impeller threads require no
inserts or nuts. High efficiency and high head designs are also available.
• Liners - Easily replaceable liners are bolted, not glued, to the casing for positive attachment and ease of
maintenance. Hard metal liners are completely interchangeable with pressure molded elastomers. Elastomer
seal rings back all liner joints.
• Throat
Bush - Wear is reduced and maintenance simplified by the use of tapered mating faces to allow
positive accurate alignment during assembly and simple removal.
• Bearing assembly - A large diameter shaft with short overhang minimizes deflection and contributes to long
bearing life. Only four through bolts are required to hold the cartridge type housing in the frame.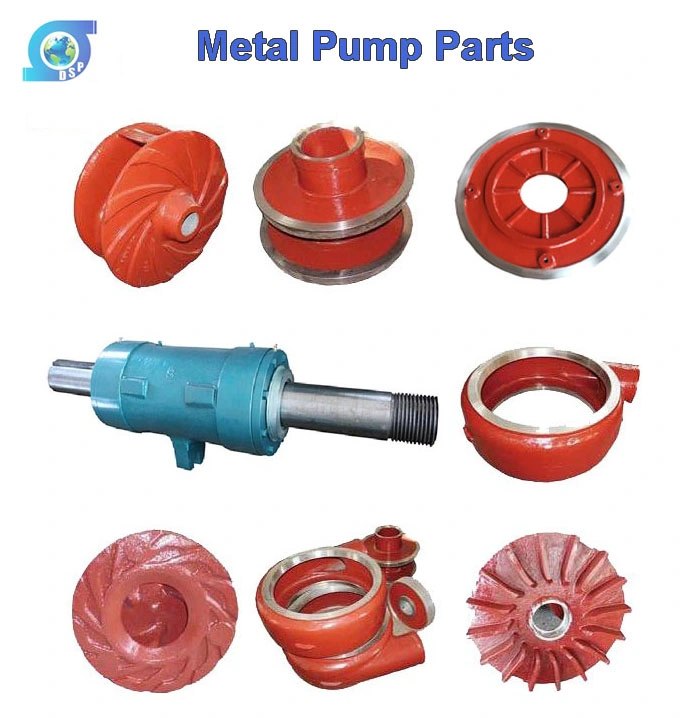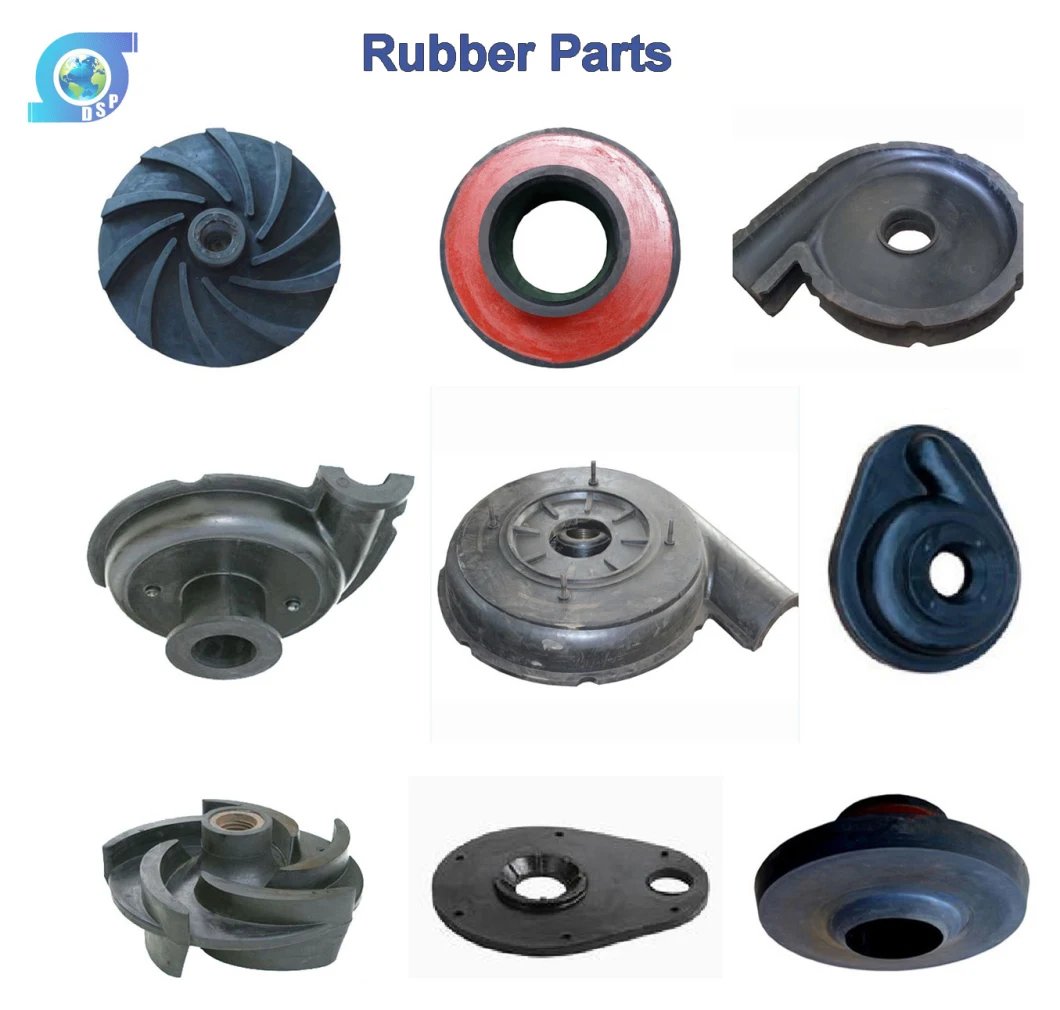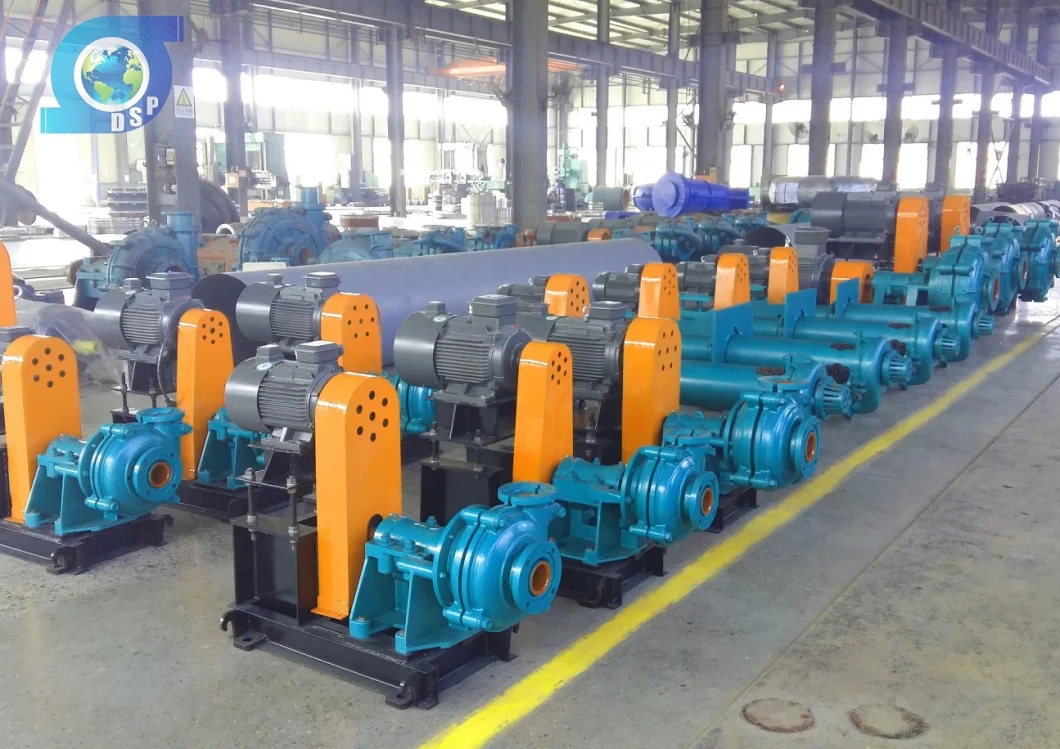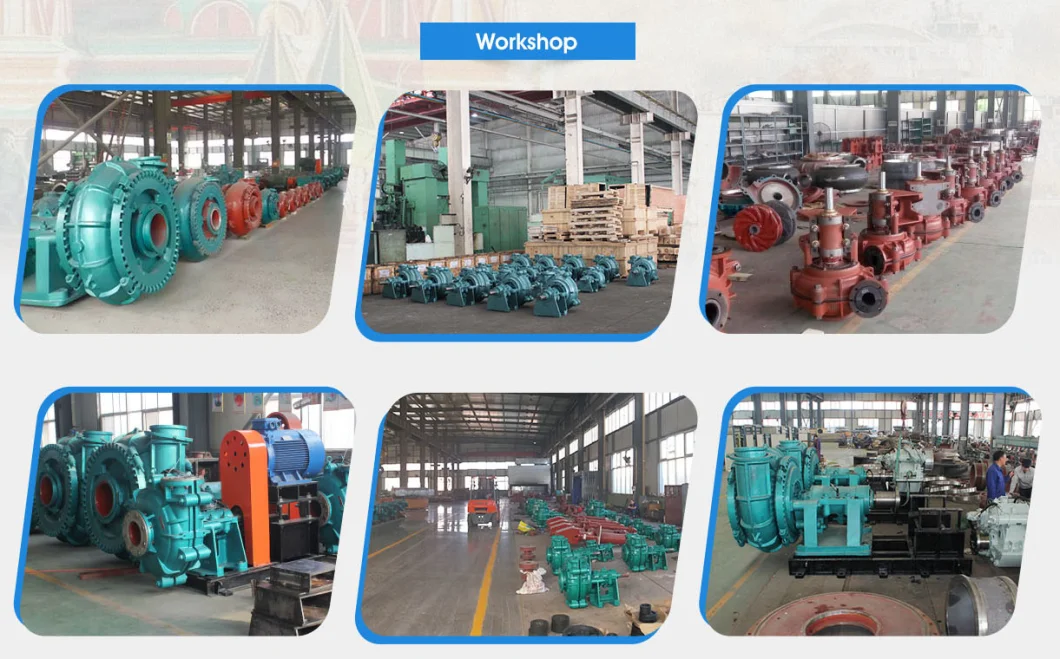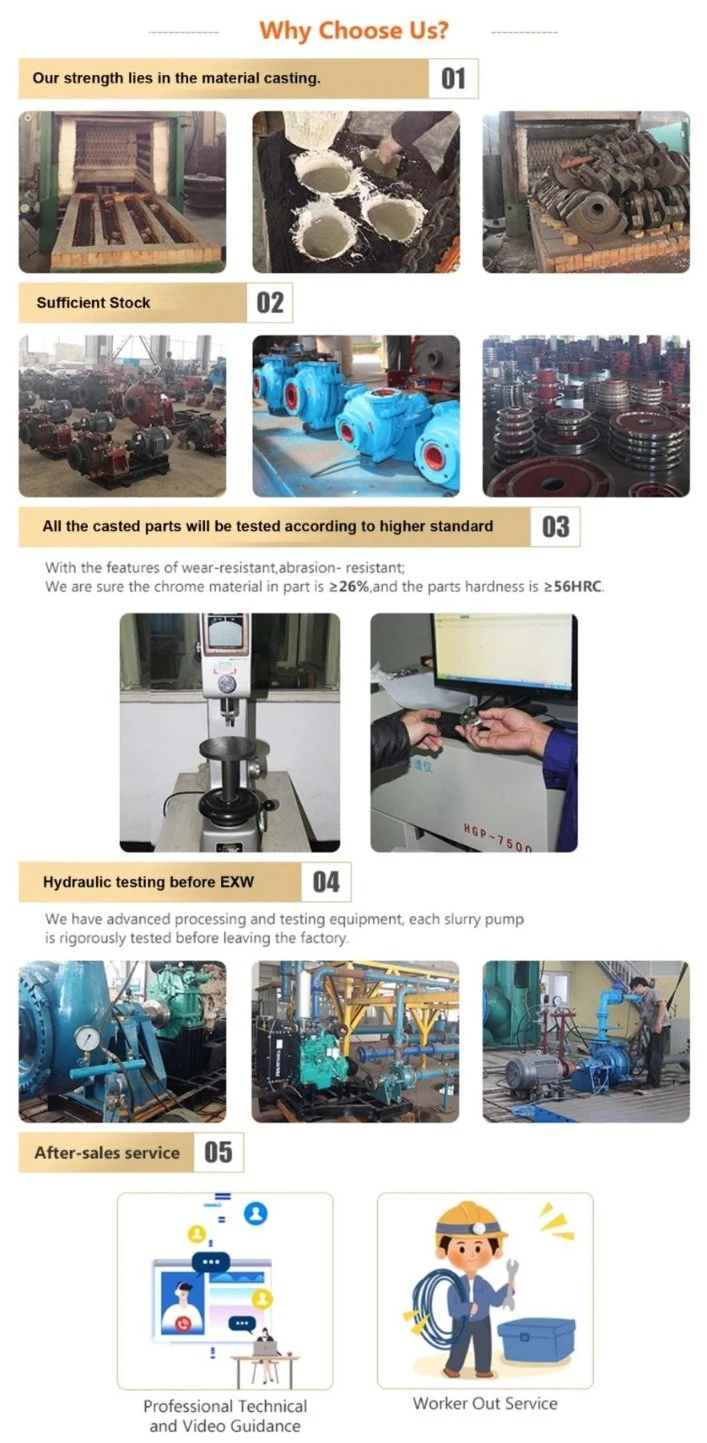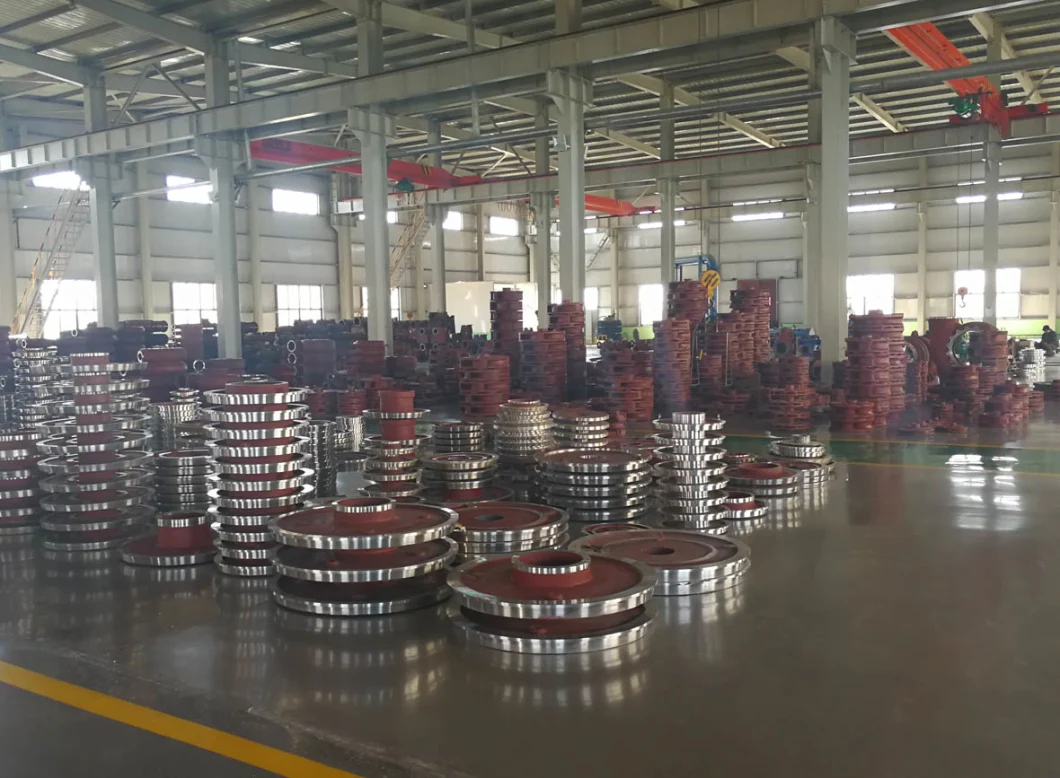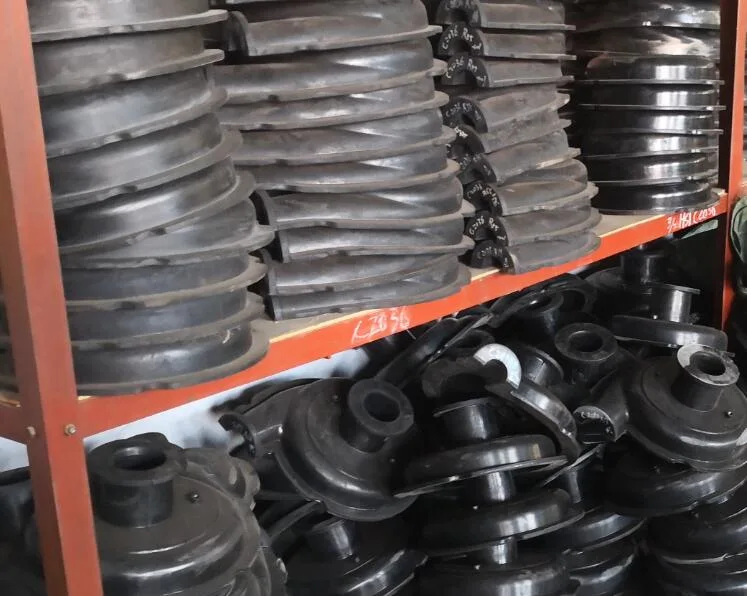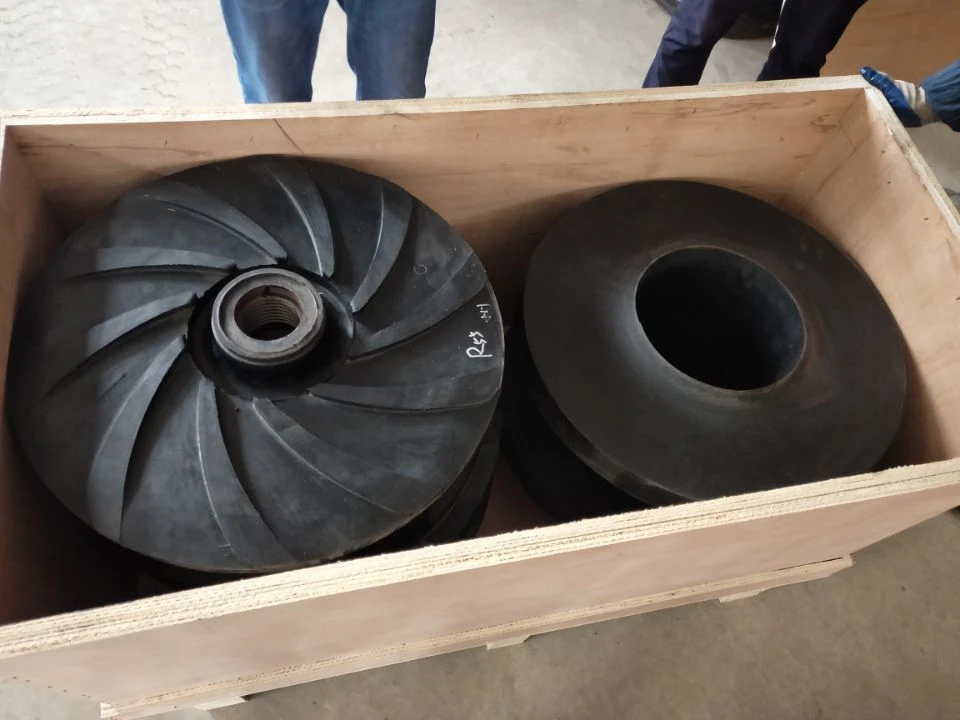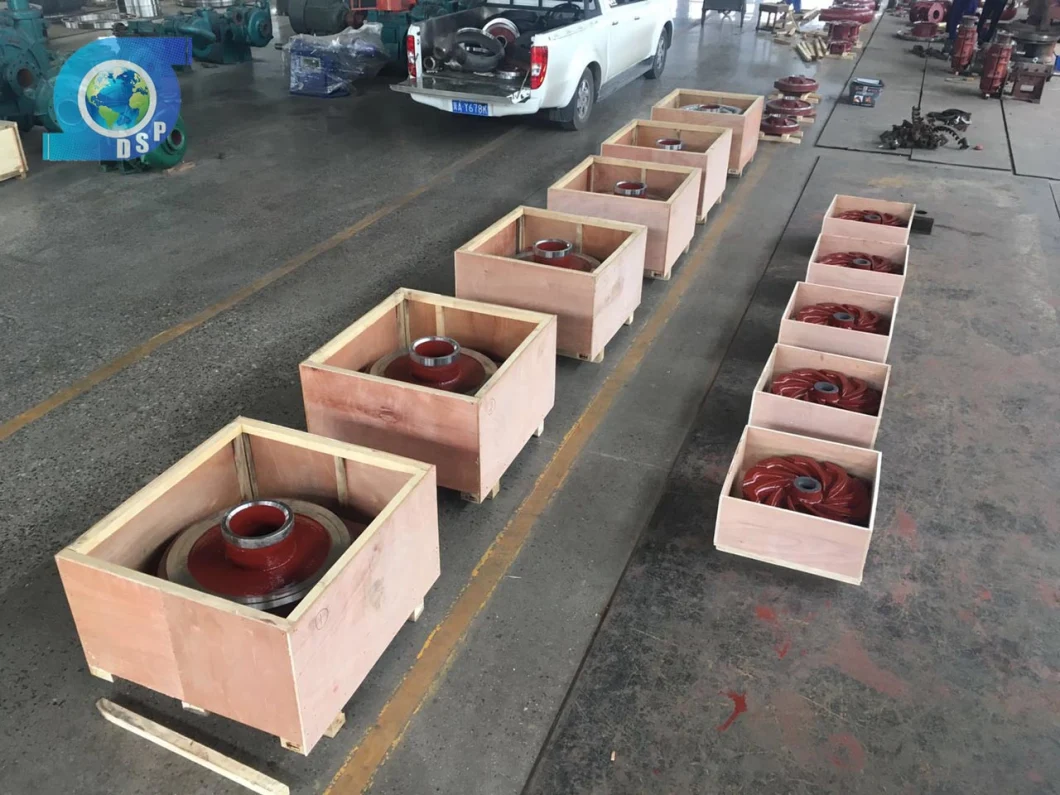 Contact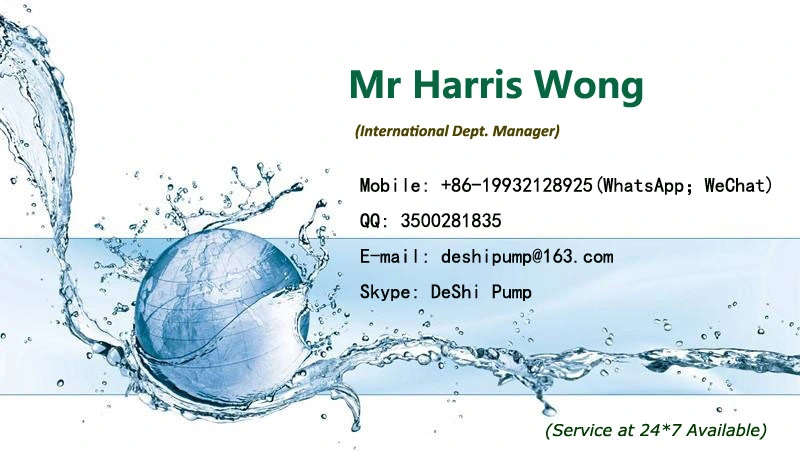 Welcome to contact us any time for details.
Your inquiry will get our prompt attention and response !