Product description - Horizontal Rubber Lined Tailing Transfer Slurry Pump
ZIDONG ZM / ZR series pumps are cantilevered, horizontal ,centrifugal slurry pumps, which were designed for handling highly abrasive, high density slurry in the metallurgy, mining, coal, power, building material and other industrial departments etc. the pumps of this type also can be installed in multistage series.

ZM / ZR series pump is a kind of double casing pump with replaceable wear-resistant metal liners or corrosive-resistant rubber liners. The impellers are made of wear-resistant metal or rubber.

The discharge can be positioned at intervals of 45 degrees by request and oriented to any eight positions to suit installations and applications.
MODEL

CLEAR WATER PERFORMANCE

MAX
POWER

CAPACITY

HEAD

SPEED

MAX.Eff

NPSH

(KW)

(m3/h)

H(m)

n(r/min)

(η%)

(m)

ZR-1B

15

10.8~25.2

7~52

1400~3400

35

2~4

ZR-1.5B

15

25.2~54

5.5~41

1000~2600

50

2.5~5

ZR-2C

30

36~75.6

13~39

1300~2100

55

2~4

ZR-3C

30

79.2~180

5~34.5

800~1800

59

3~5

ZR-3D

60

ZR-4D

60

144~324

12~45

800~1350

65

3~5

ZR-4E

120

ZR-6E

120

324~720

7~49

400~1000

65

5~10

ZR-6F

260

ZR-8F

260

540~1188

12~50

400~750

75

4~12

ZR-8ST

560

ZR-10ST

560

720~1620

7~45

300~650

80

2.5~7.5

ZR-12ST

560

1152~2520

13~44

300~500

79

2~7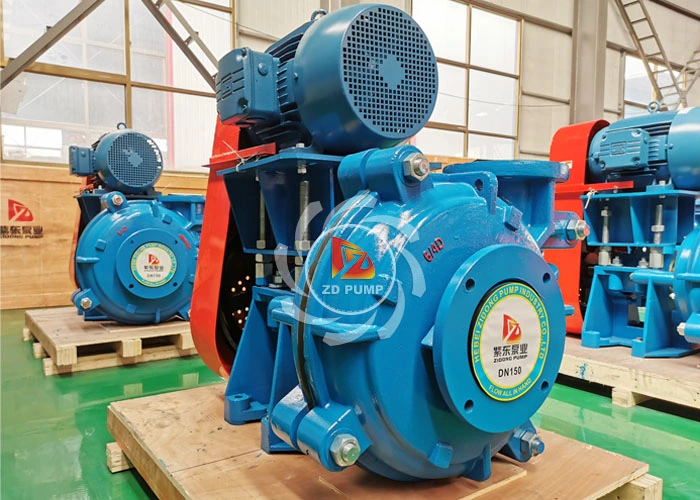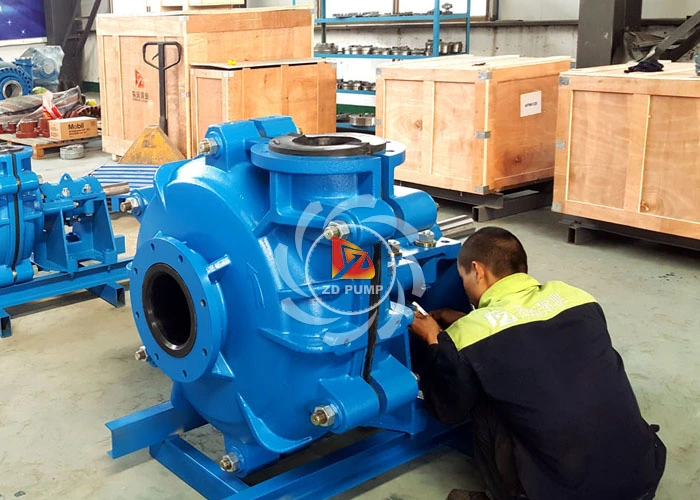 Pump Structure Drawing
ZM series pumps with hard metal material liners,
ZR series pumps with corrosive-resistant rubber liners,

The shaft seals for type ZM / ZR pumps can be gland packing seal, expeller seal and mechanical seal.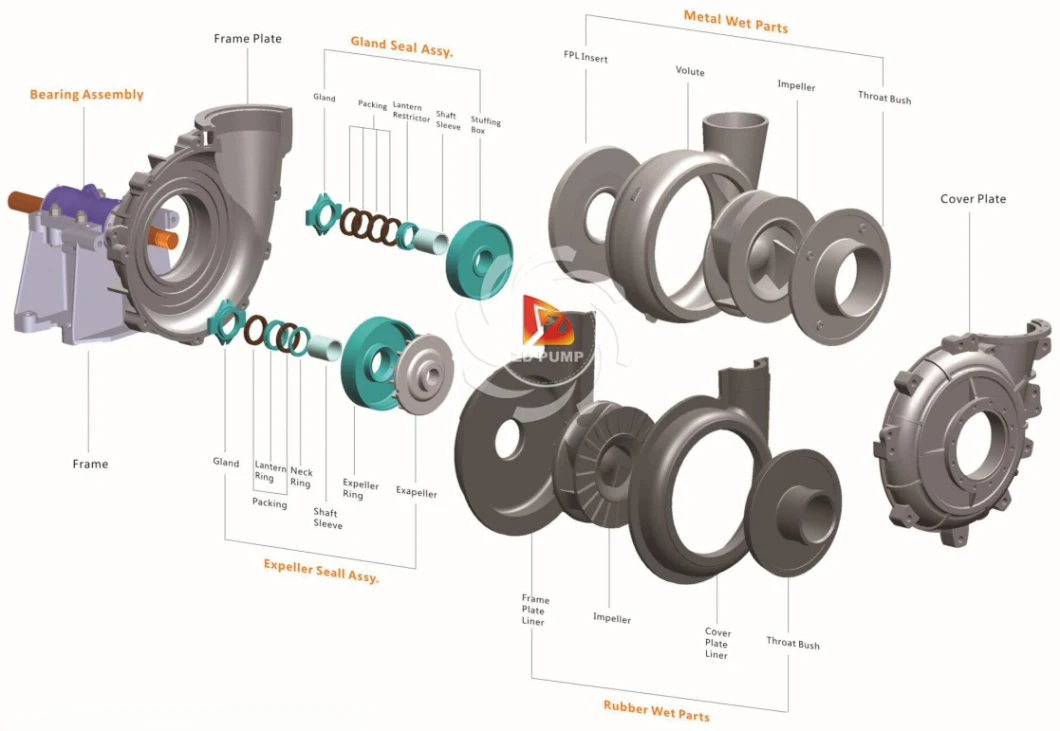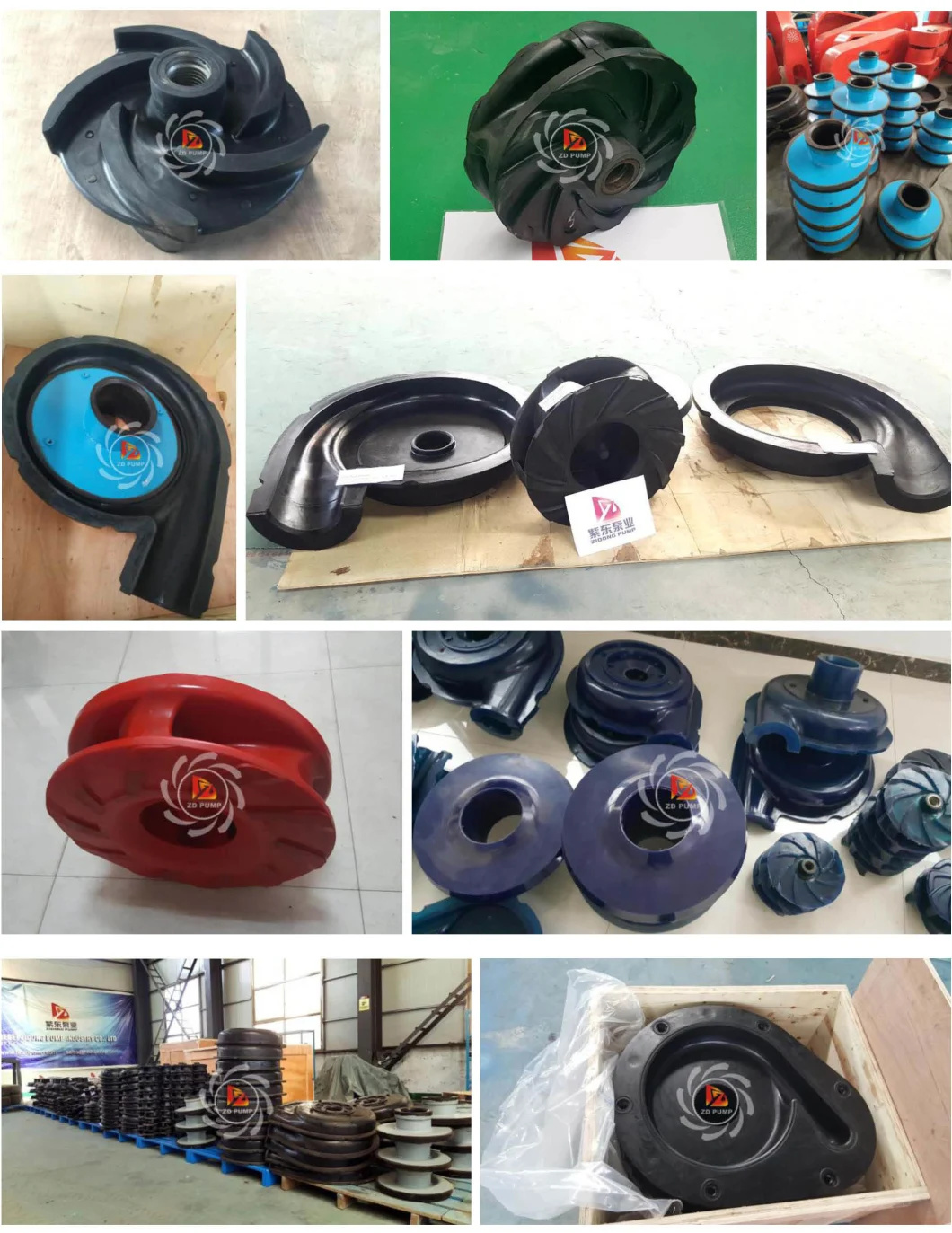 Slurry Pump Applications
ZIDONG ZM / ZR series slurry pumps are designed for handling highly abrasive, high density, high corrosive slurries with excellent wear life. The slurry pumps can be used in many applications, such as:
| | | |
| --- | --- | --- |
| • Coal prep; | • Aggregate processing; | • Industrial processing; |
| • Pipeline transport; | • Fine primary mill grinding; | • Pulp and paper; |
| • High velocity hydraulic transport; | • Chemical slurry service; | • Food processing; |
| • Mineral processing; | • Tailings; | • Cracking operations; |
| • Cyclone feeds; | • Secondary grinding; | • Ash handling etc. |
Company Profile
Hebei Zidong Pump Industry Co., ltd is is a experienced centrifugal pump factory, which specialized in manufacturing of centrifugal pump for many years, our main products is centrifugal slurry pumps and water pumps, our pumps are widely-used in different mining industry, energy, chemical industry, dredging and agriculture irrigation, for conveying both slurry and water.



Zidong Pump focus on international high standard pumps and effective project design solutions, we have passed ISO CE, and UL certifications, we owned modern standard workshops, CNC equipment, advanced testing lab, spray-baking booth, strictly QC team, large performance testing center to guarantee each spare parts and pumps in 100% top international quality.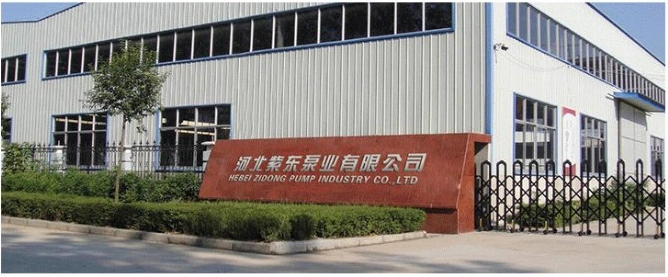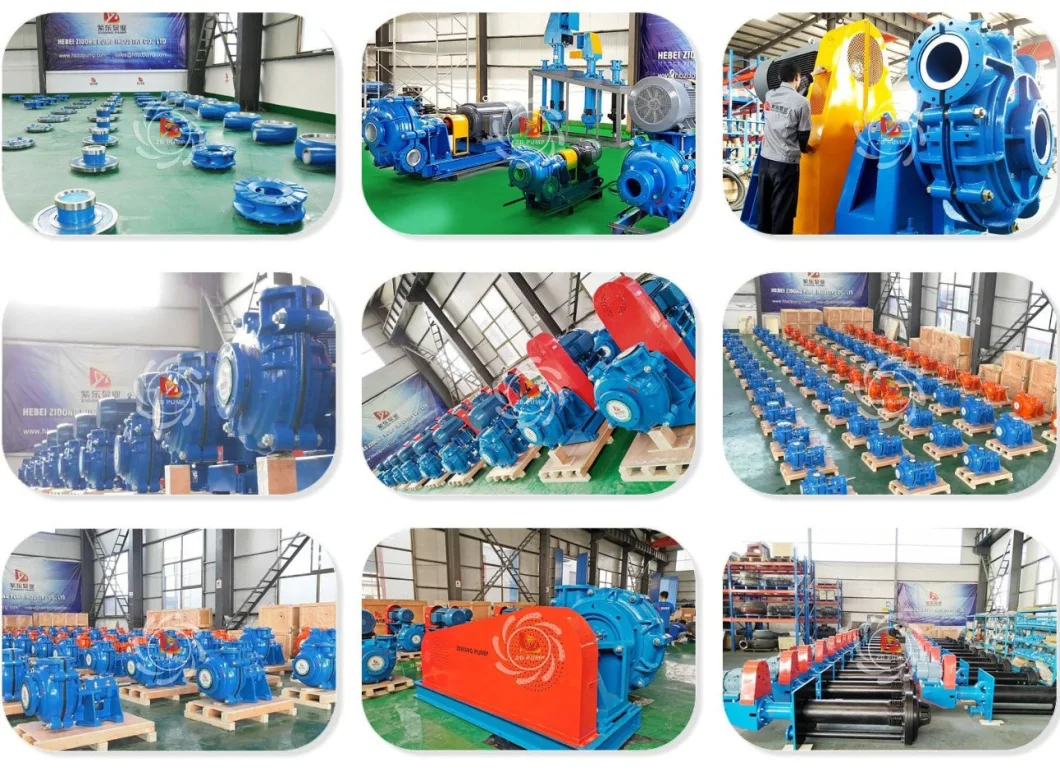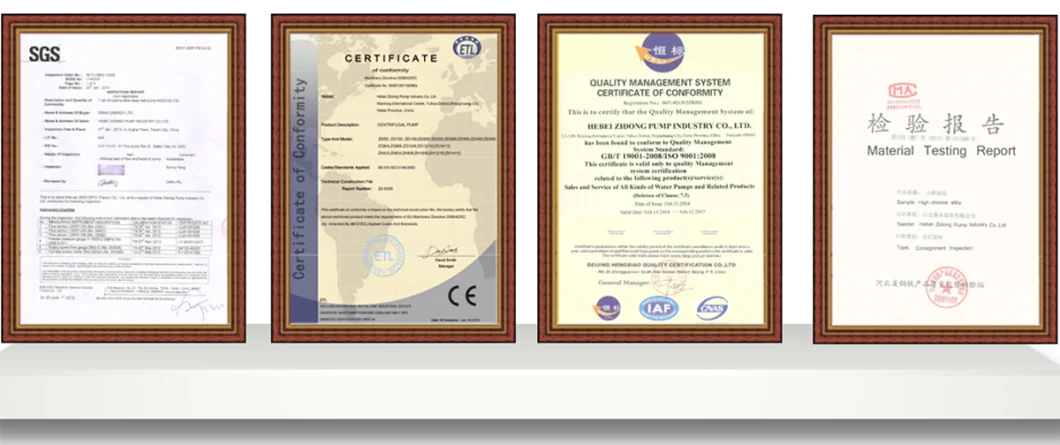 Packing & Delivery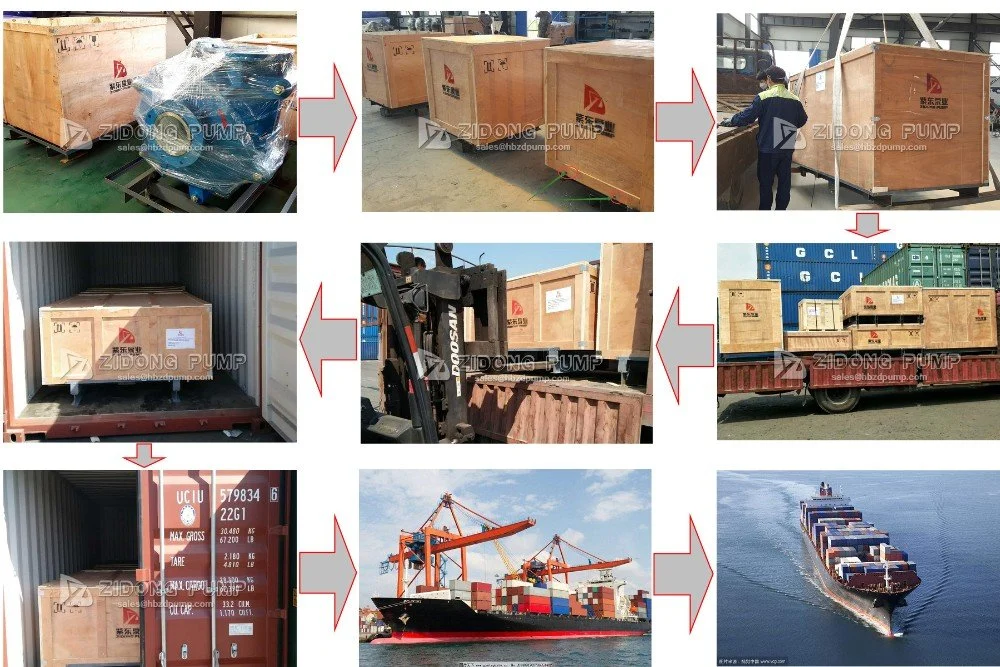 Market Worldwide
Zidong products are sold all across China and exported to over 70 other countries and regions. Our pumps have high reputation in the international market. Till now, we have provided more than 10000 sets of pumps for the projects in U.S.A., U.K., Germany, Canada, Russia, Vietnam, Pakistan, Kazakhstan, Indonesia, Malaysia, lran, Brazil, Chile, Argentina, Bulgaria, Zambia, etc.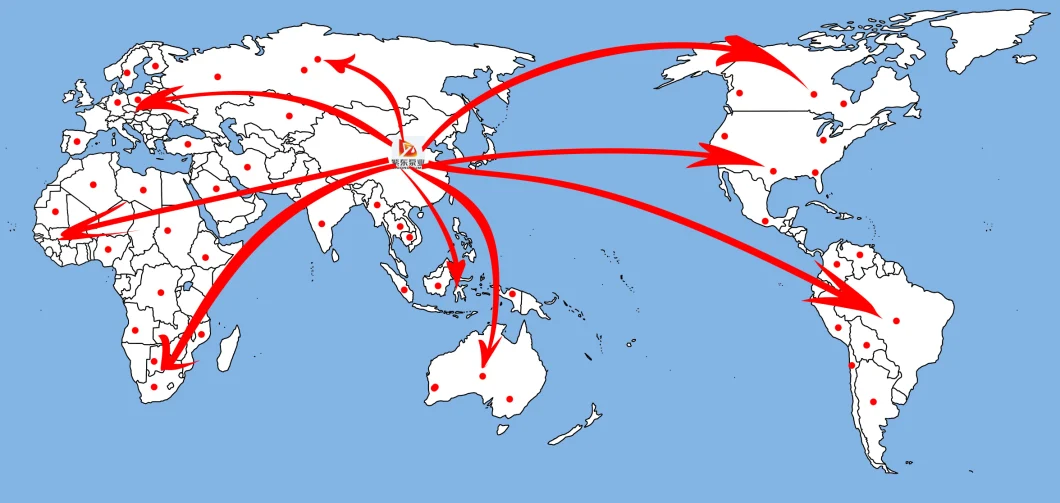 Ralated Products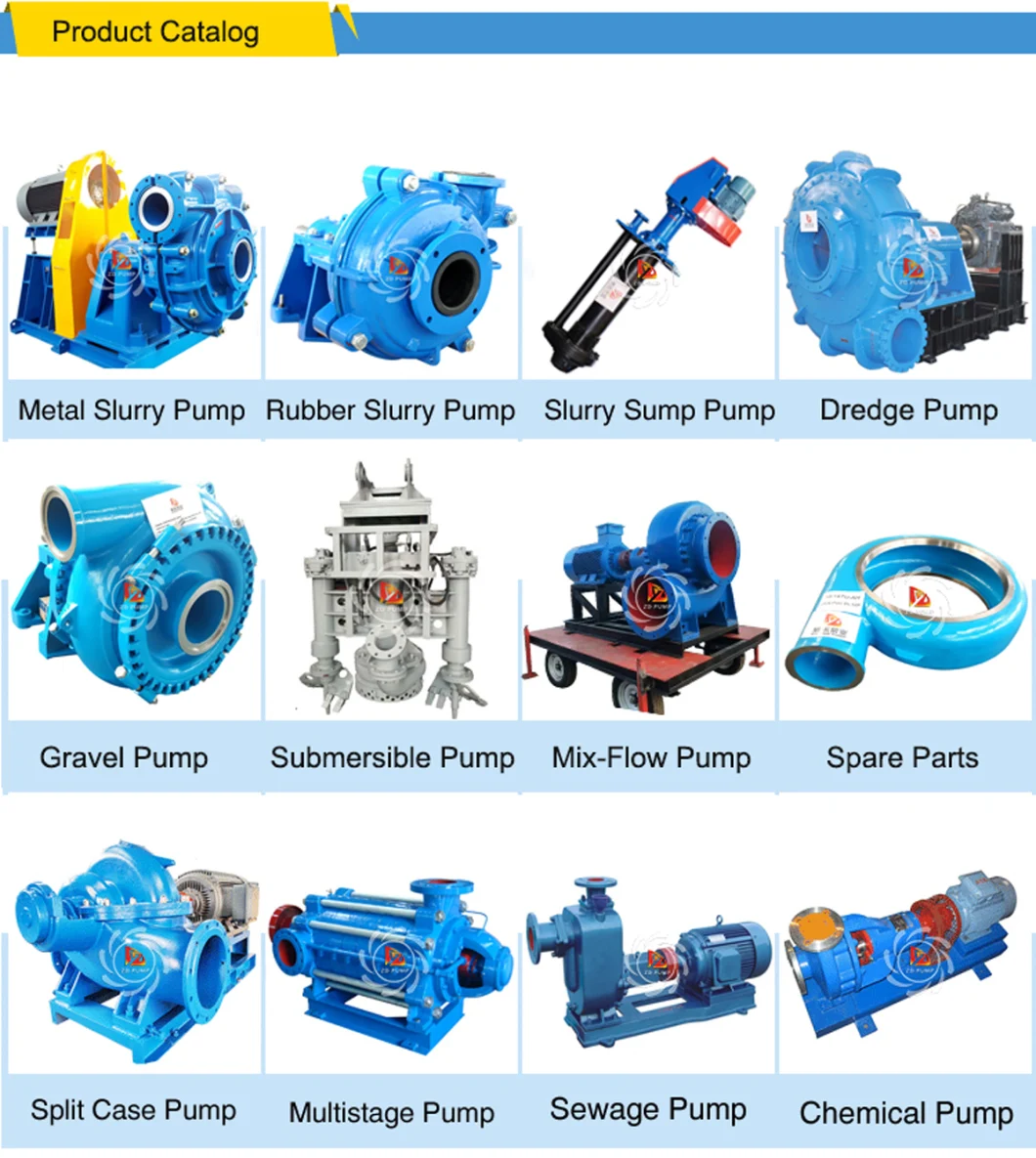 FAQ
Q.

What is your product range?


Centrifugal pump, slurry pump, gravel pump, dredge pump, clean water pump, sewage pump, chemical pump, etc.

Q.

How can I select a suitable pump?


To select a suitable pump,
Firstly, confirm the medium: clean water or slurry.
Secondly, confirm the pumping parameters: flow, head pressure, specific gravity, density, etc.

Q.

What are the power types of slurry pumps?


Electric motor or diesel engine,
Depend on customer's request. If motor, please kindly confirm your local industry voltage/ hertz/ phase.

Q.

What should we know if you want to get a quotation?


Pump capacity, pump head, medium type, pump material, quantity.
If possible, please provide the pump model you are using now, that is helpful to choose the most suitable pump model for you.
If not, we will recommend relevant product for reference.

Q.

What are your advantages about pumps?


Passed CE&ISO, international standard design, easy maintenance, perfect looking, high performance accepted by current clients;

Q.

How to control the quality?


Each pump will be tested before delivery;
Third party inspection-such as SGS, etc.;
Strict material inspection, performance test available before delivery.
100% return your payment if our pump not qualified due to our fault.

Q.

What's your MOQ and payment terms?


MOQ 1 set, we can start business with you from a trail order.
Payment Term: T/T, L/C, Western Union, PayPal.