VSD Series Slurry Pump Design features
Type VSD pumps are single-stage, single-suction, cantilevered,vertical, centrifugal slurry pumps submerged in sump to work. They are designed for delivering abrasive, large particle and high density slurries. These pumps have no need of any shaft seal and sealing water. They can also be operated normally for insufficient suction duties.VSD here means Vertical Sump Duty Slurry Pump.
which is suited for the working condition of deeper level. The guide bearing construction is added to the pump on the basis of the standard pump, so the pump is with both more steady operation and wider application range, but flushing water should be attached to the guide bearing.
Wet parts of type VSD pump are made of abrasion-resistant metal
All parts of type VSD pump immersed in liquid are lined with rubber outer liner. They are suited to transport no-edge angle abrasive slurry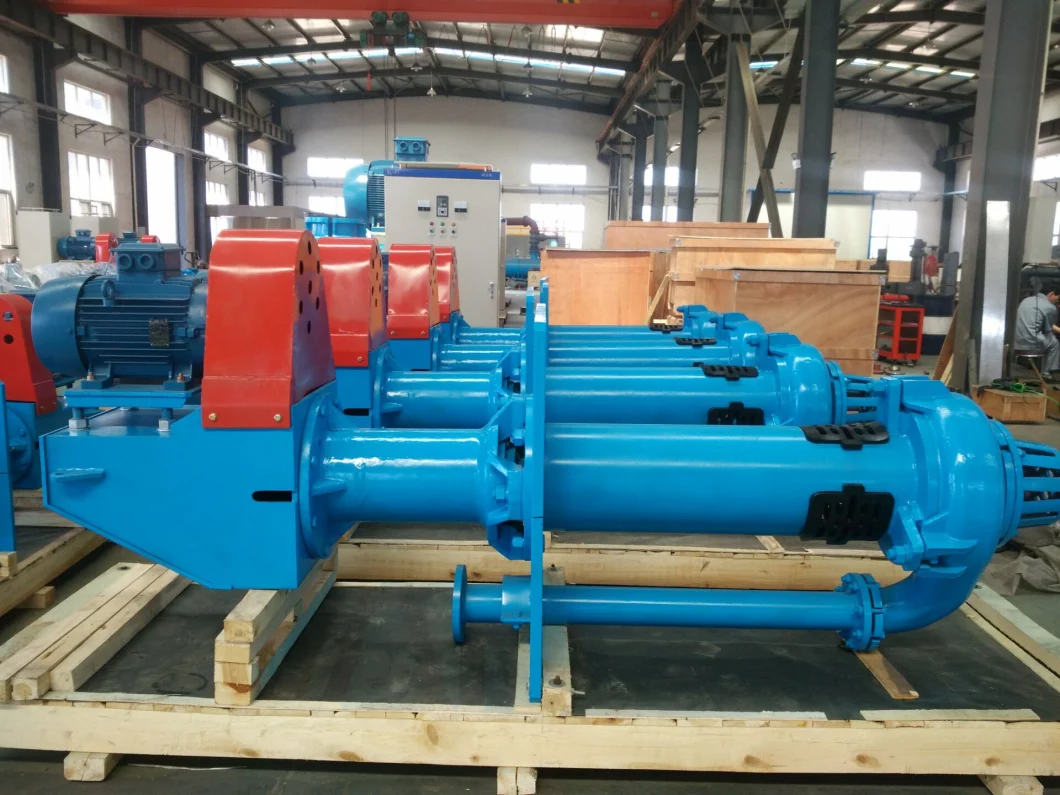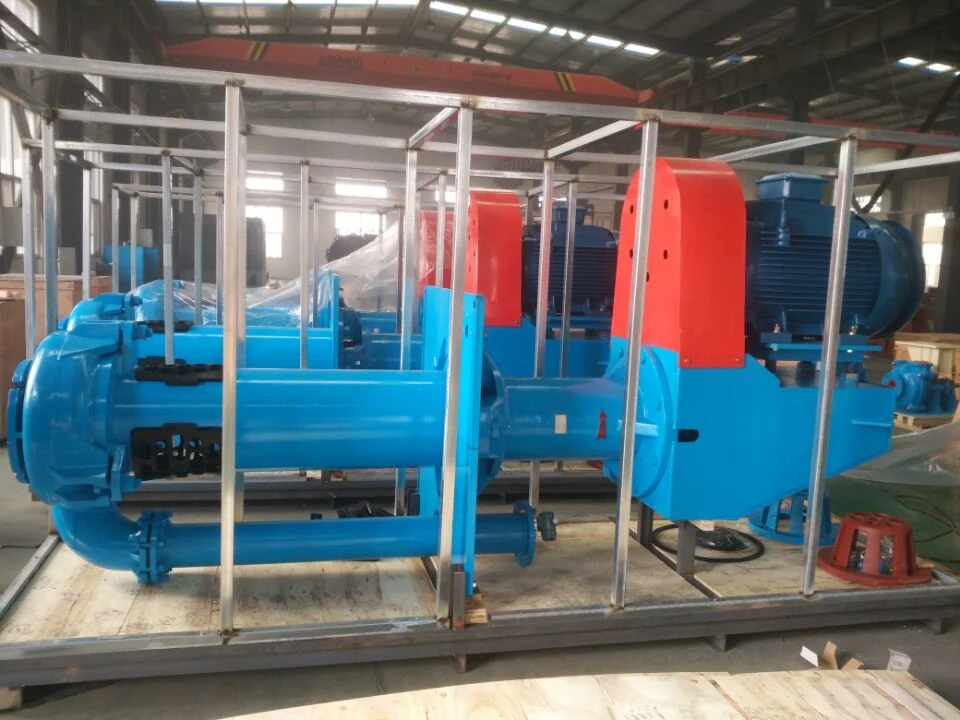 Application

Metallurgical, Mining ,Coal ,Power
structural features




★ The wet-parts as casing and impeller are made of

white

high chromium abrasive-resistance casing.

W

ith the a

brasion

-

resistant

,

corrosion

-

resistan

t and

erosion

-resistant

characteristics

.




★ All parts of type

VSD

and type

VSDR

pump immersed in liquid are lined with rubber outer liner, suited to transport abrasive slurry.




★ No shaft seal structure,

either

can

fixed in

the

beam

of

gallery

or

be used suspension

when pump head immersed in liquid working.




★ The bearing assembly adopt grease Lubrication that easy to maintenance




★ Install

suction pipe below the pump

suction

, so

as to

suction

the

high concentration slurr

y

under the

tunnels




★ Suited for

the indirect working condition

and wider application range.




★ Through

adjusting

the thickness of gasket that between

bearing

house

and the support

to relaize the

position adjustment

of impeller,

c

onvenient operation

.




★

A double suction impeller, effectively reduce the axial load
VSD

( R )

Clear Water Performance

Type

Max.Motor Power KW

Material

Clear Water Performance

Liner

Impeller

Capacity

Q

Head




H(m)

Speed




n(r/min)

Max




Eff%

(m3/h)

(I/s)

2

P

V

-

VSD

15

M

M

19.44-43.2

5.4-12

3.5 -28

1000-2200

38

2PV

-

VSDR

RU

RU

17.28 -39.6

4.8-11

3 -24.5

1000-2200

40

3

Q

V

-

VSD

30

M

M

23.4 -87.12

6.75 -24.2

5.5 -31.5

700-1500

51

3

Q

V

-

VSD

R

RU

RU

22.5-105

6.25-29.15

5.5-27

700-1500

51

4RV

-

VSD

75

M

M

54-289

15-80.3

5-37

500-1200

56

4RV

-

VSDR

RU

RU

64.8-285

18-79.2

7.5-38

600-1200

62

6SV

-

VSD

110

M

M

108-479.16

30-133.1

8.5 -37

500-1000

55

6SV

-

VSDR

RU

RU

108 -479.16

30 -133.1

8.5-35.5

500-1000

56

8SV

-

VSD

M

M

189-891

52.5-247.5

6.5-37

400-850

64

10TV

-

VSD

200

M

M

261-1089

72.5-302.5

7.5 -33.5

400-750

60