Submersible sand pump slurry pump with metal A05 material wetted parts
1.Product description
ZIDONG NSQ Series Submersible Slurry Pumps are electric or hydraulic driven submersible centrifugal pumps designed for pumping abrasive and
high density slurry in mining, heavy industry, civil construction and municipal applications.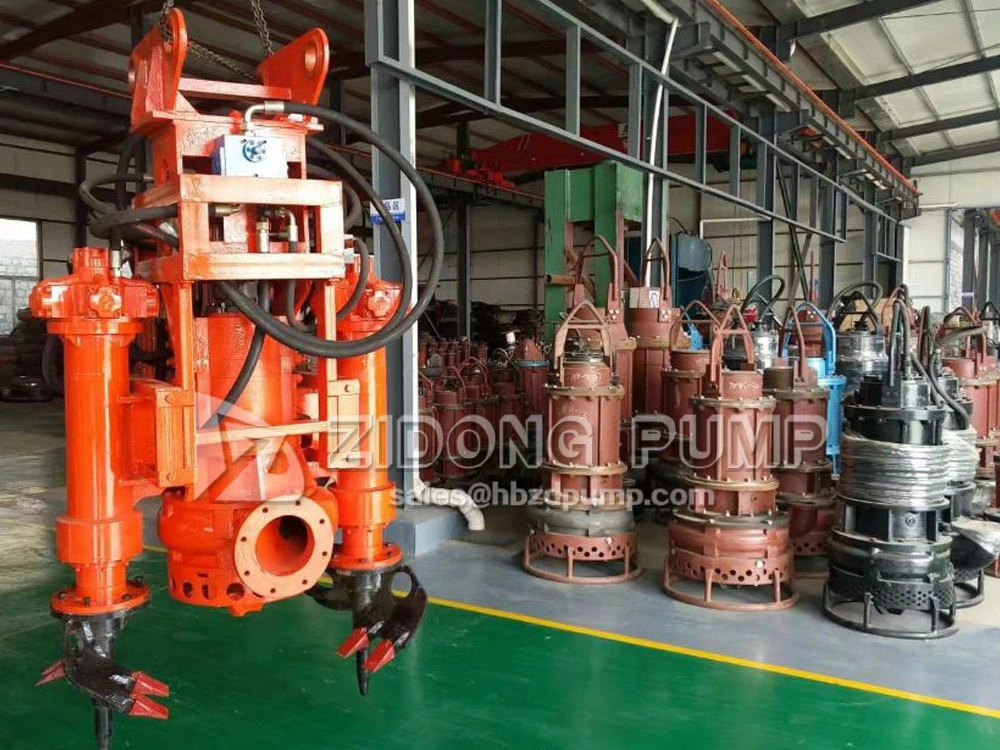 2. Product main features
(1) International standard structure.
(2) Wet parts are made of high chrome alloy material application to transport abrasive medium with solid, sharp sand, stone,shell
and slurry pump,etc.
(3)Wide passing channel with strainer to stop large solid, and no clogging.
(4)High chrome alloy stir impeller to increase concentration & improve sand production.
(5)Special design mechanical seal with excellent sealing performance to avoid high pressure water and impurities come into the motor,
stable working and longer life.
(6)Top brand water-proof motor with 100% copper winding.
(7)Closed impeller has high efficiency.
(8) Low speed has longer working life.
(9)Double connection wire design to match with our exclusively design control pannel to protect pumps when water entering into motor.
3.Product details show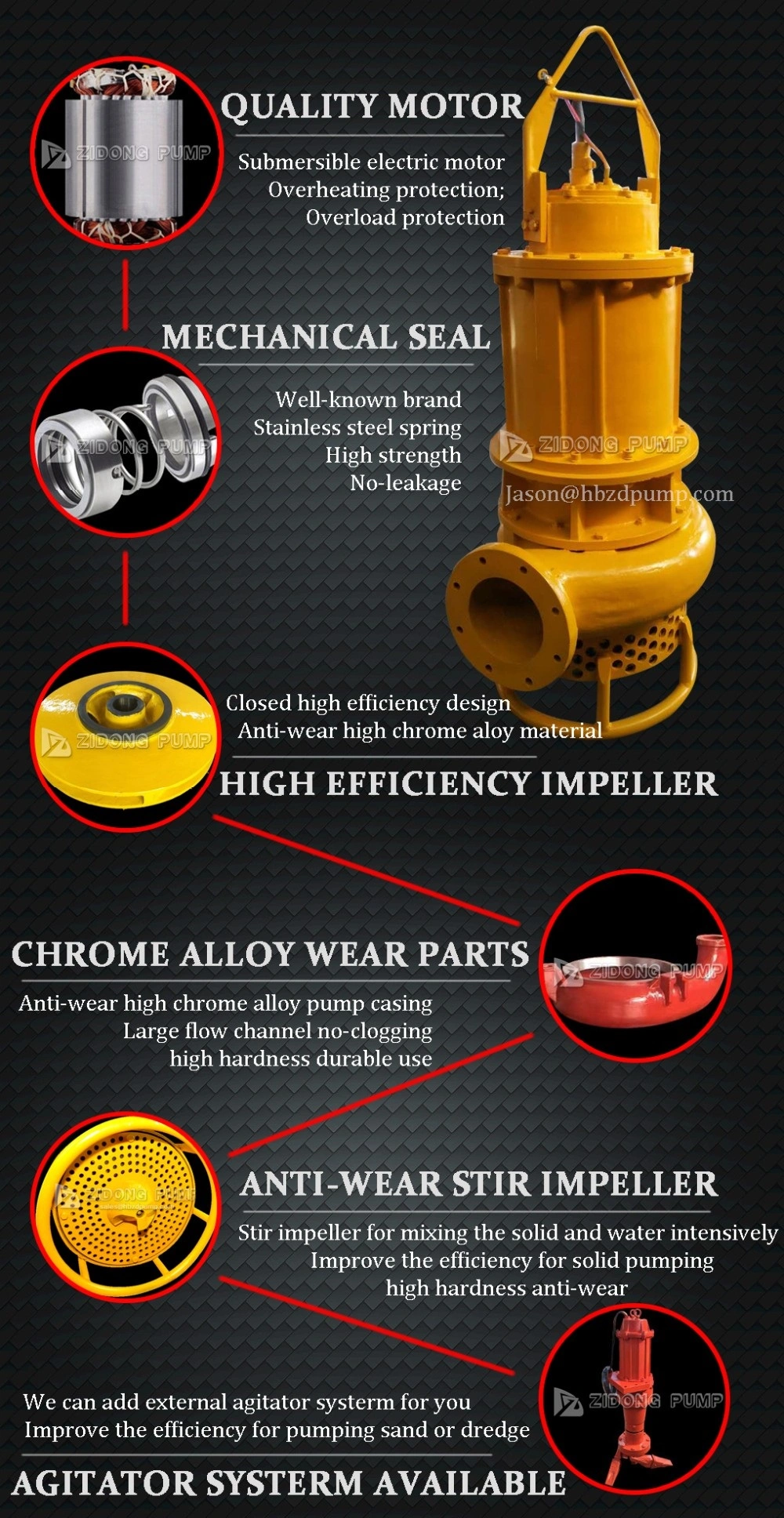 4.Product application
√
Pumping tailing slurry for industrial and mining organizations;
√ Sucking silt in sedimentation basin;
√ Pumping silty sand or fine sand for seashore or port;
√ Pumping powdery iron ore;
√ Deliver a solid particles of mud, larger pulp, coal slurry, sandstone;
√ Sucking from all kinds of fly ash power plant, coal slime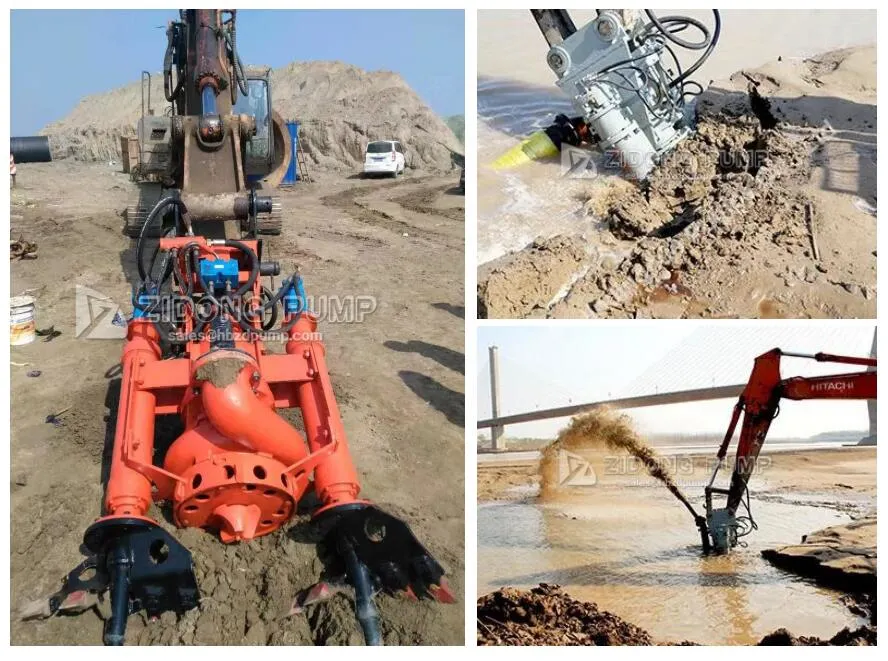 5.Our company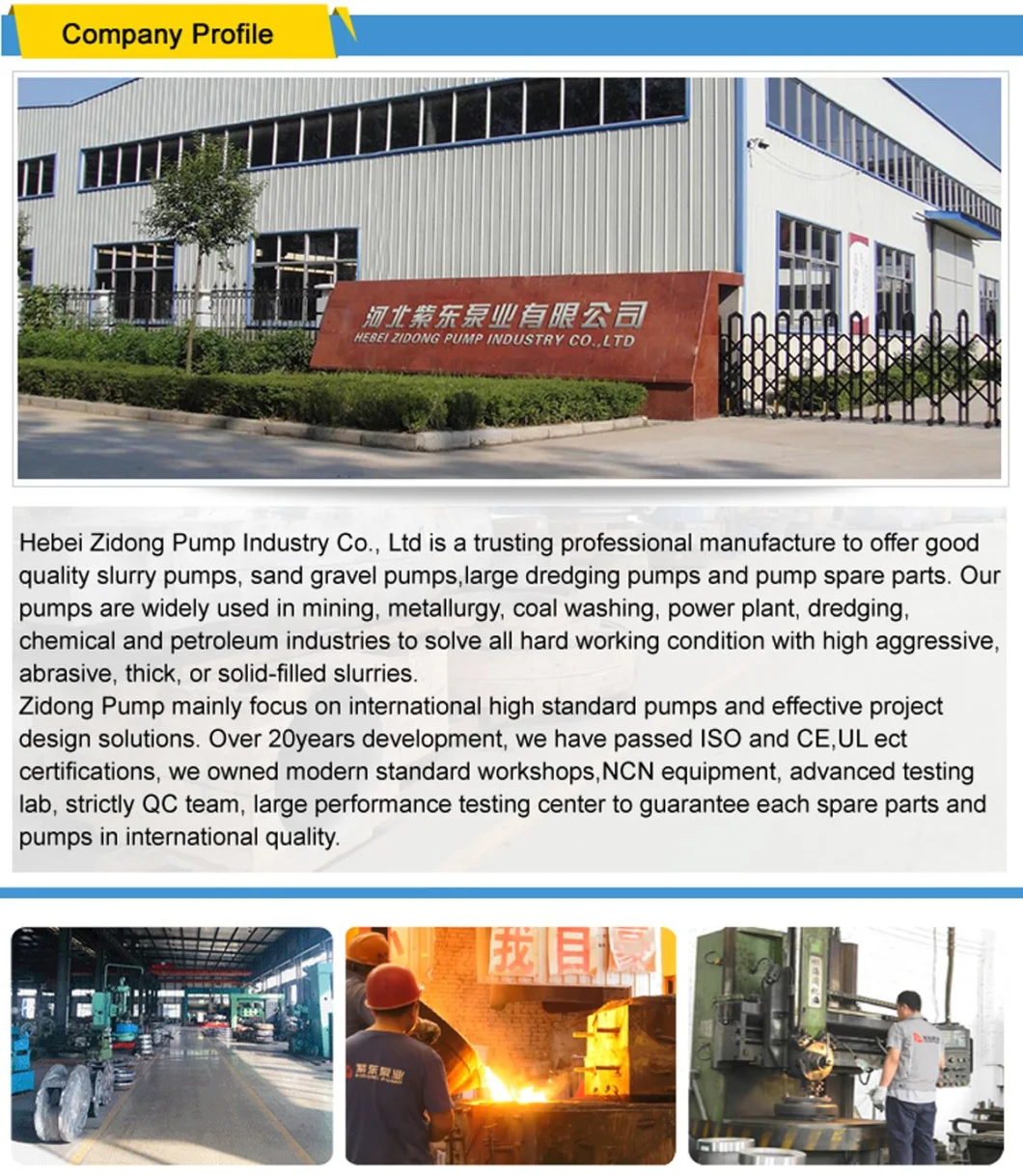 6.FAQ