Vertical Submerged Pump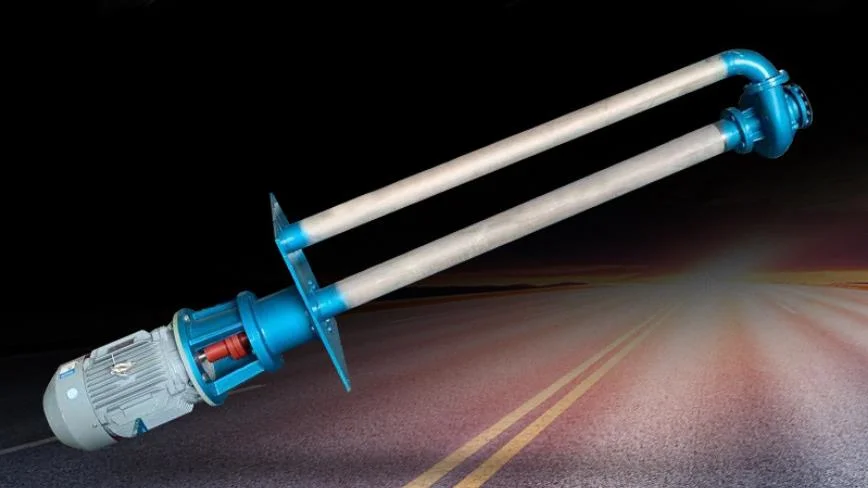 YW series stainless steel liquid bottom pump is a new type of pump based on the traditional corrosion resistant liquid bottom pump,
integrated with the advanced technology of similar products of Swiss sulzer company, and produced by improved design.The pump
eliminates the mechanical seal commonly used in other hydraulic pumps and selects the impeller with unique structure to make the
pump highly efficient, energy-saving, leakage-free, long life..

Application:
liquid pump is applicable to chemical industry, petroleum, mining, paper industry, cement plant, steel plant, power plant, coal processing
industry, and urban sewage treatment plant drainage system, municipal engineering, construction sites and other industries conveying
belt particles of sewage, sewage, can also be used to transport clean water and corrosive media.
Performance
Capacity:2-400m3/h
Head: 5 to 200m
Pressure: ≤2.5MPa
Temperature: -20 to +120 degree

Feature:
1.Adopt single blade or double blade impeller structure to make the dirt passing capacity larger.
2.The seal adopts mechanical seal, which can make the pump run continuously for more than 8000 hours.
3.The overall structure is compact, small volume, small noise, maintenance is convenient, do not need to build a pump room, submerged
can work, can reduce the project cost.
4, pump compact structure, small volume, easy to move, simple installation.
5, can be equipped with automatic control cabinet, according to the required level changes, automatic control of the pump stop and
start, no special person to watch, easy to use.
6, the pump is a vertical structure, when the pump body is immersed in liquid, so it is easy to start, there is no exhaust pumping
problem, and it has no leakage and other characteristics.
7. The pump is connected with the motor by connecting shaft, the size of the pump shaft is precise, and the pump runs smoothly.
8, the pump has a single tube installation and double tube installation of two kinds, supporting parts have disk and square disc
installation, suitable for different needs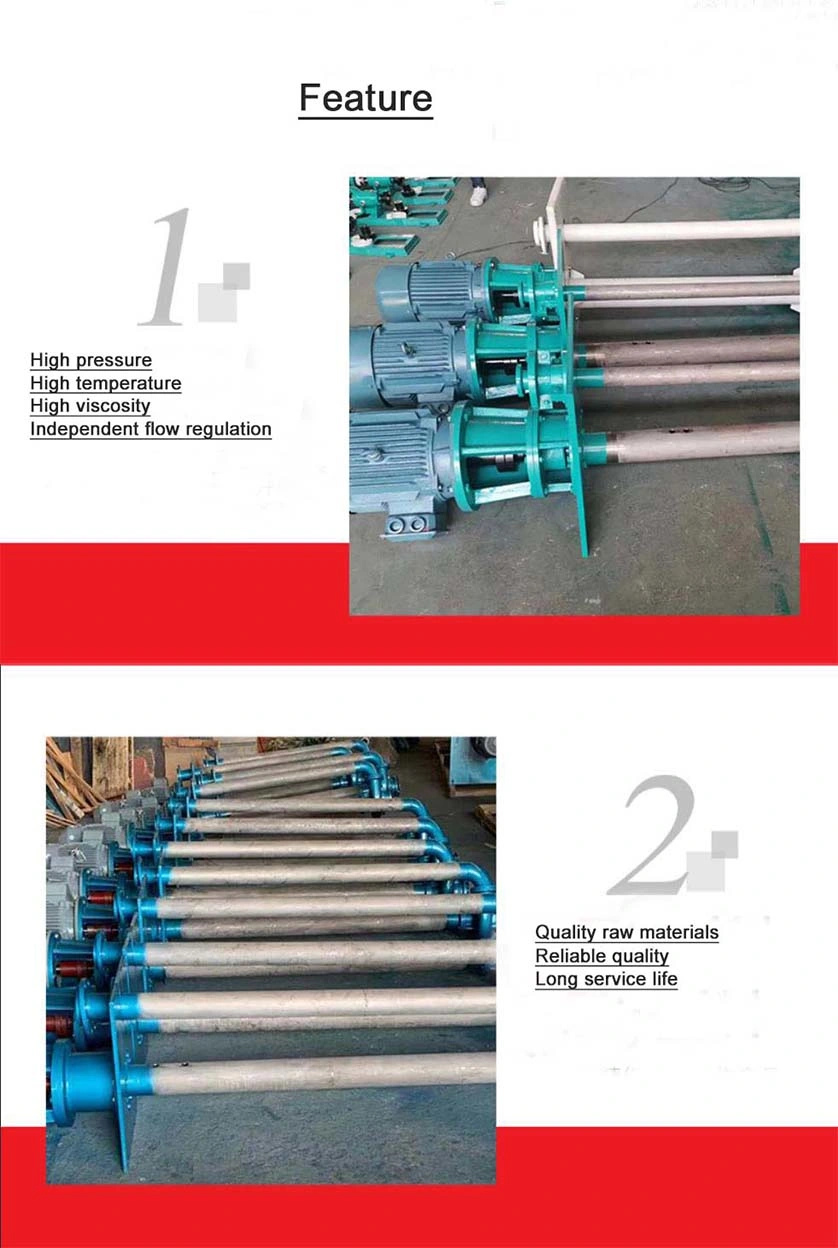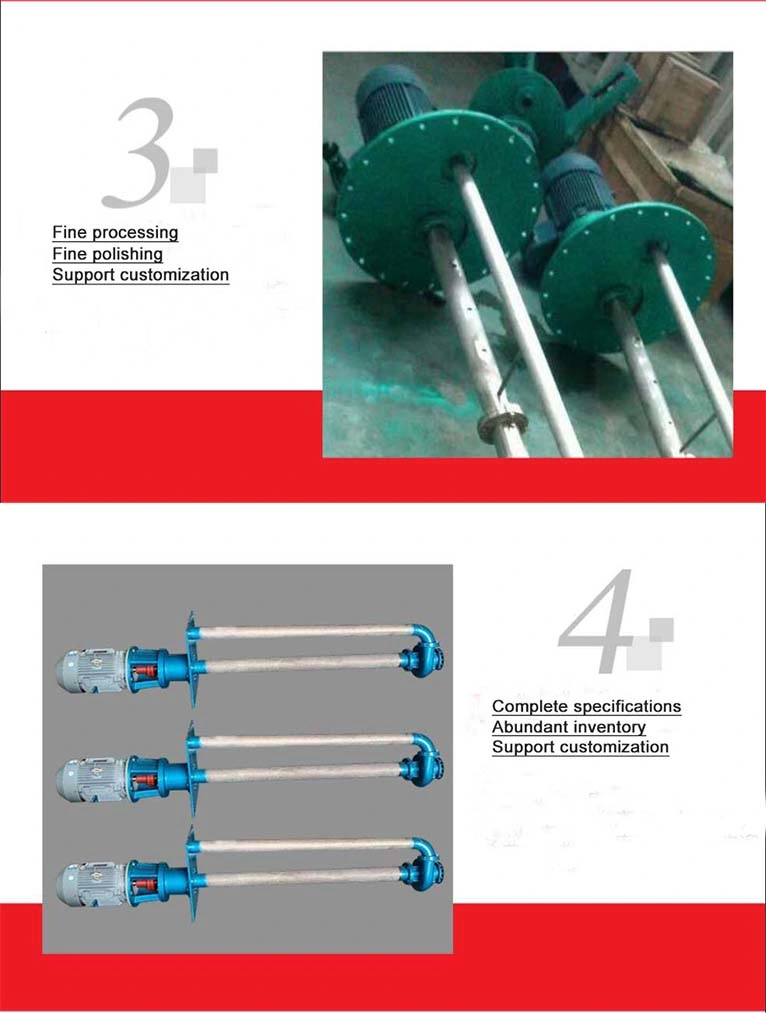 Structure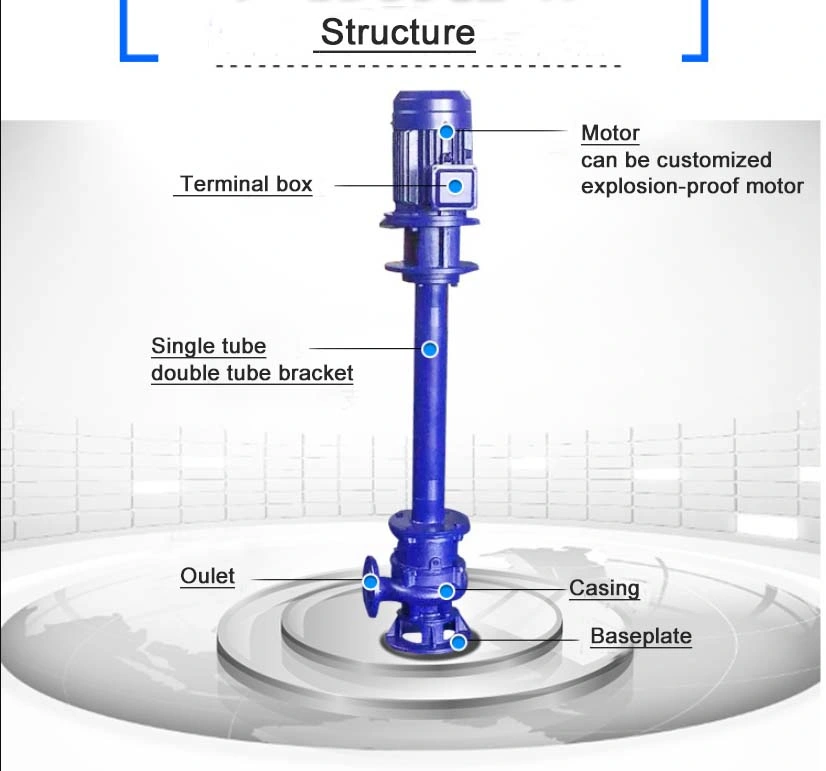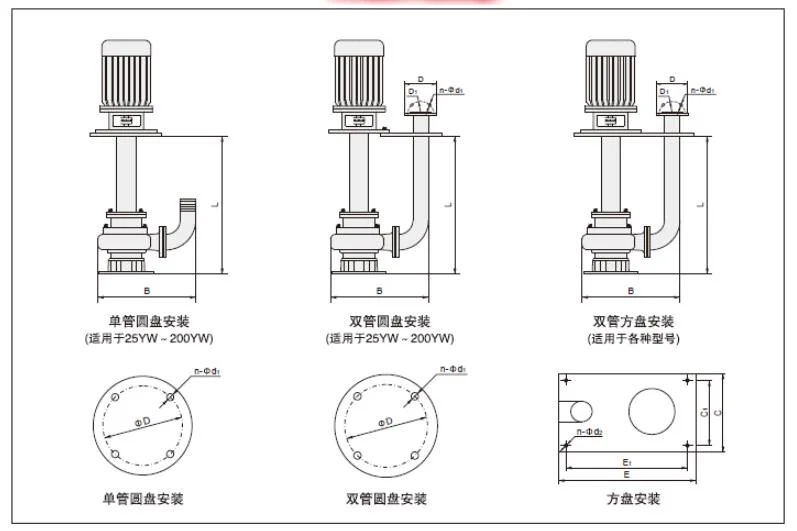 Using condition :
1. The ambient temperature of the pump is ≤40ºC, and the humidity is ≤95%; Altitude ≤1000 meters.
2. The medium temperature is no more than 60ºC, and the medium weight is 1-1.3kg /dm3.
3, the use range of cast iron material this PH5 ~ 9.
4, stainless steel material can use general corrosive medium.
5. The operating environment is not more than 1000 meters above sea level. If the above conditions are met, the above conditions
should be mentioned when placing an order...

Data sheet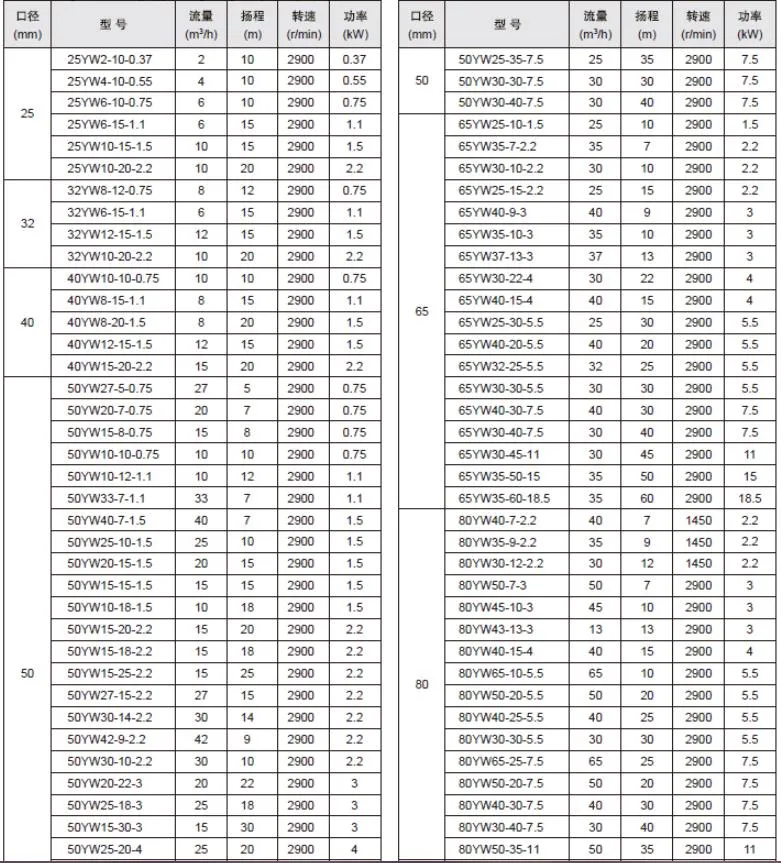 Customizable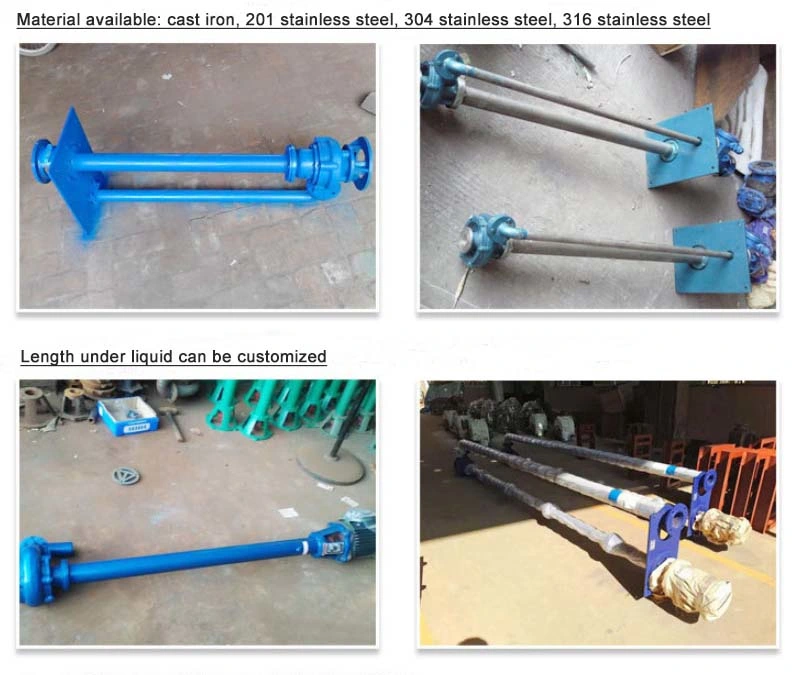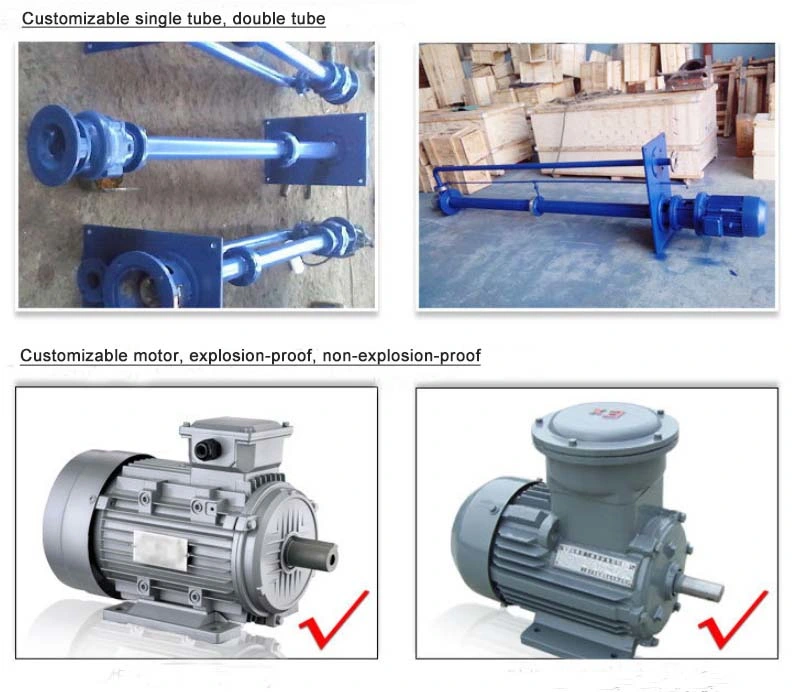 More pictures: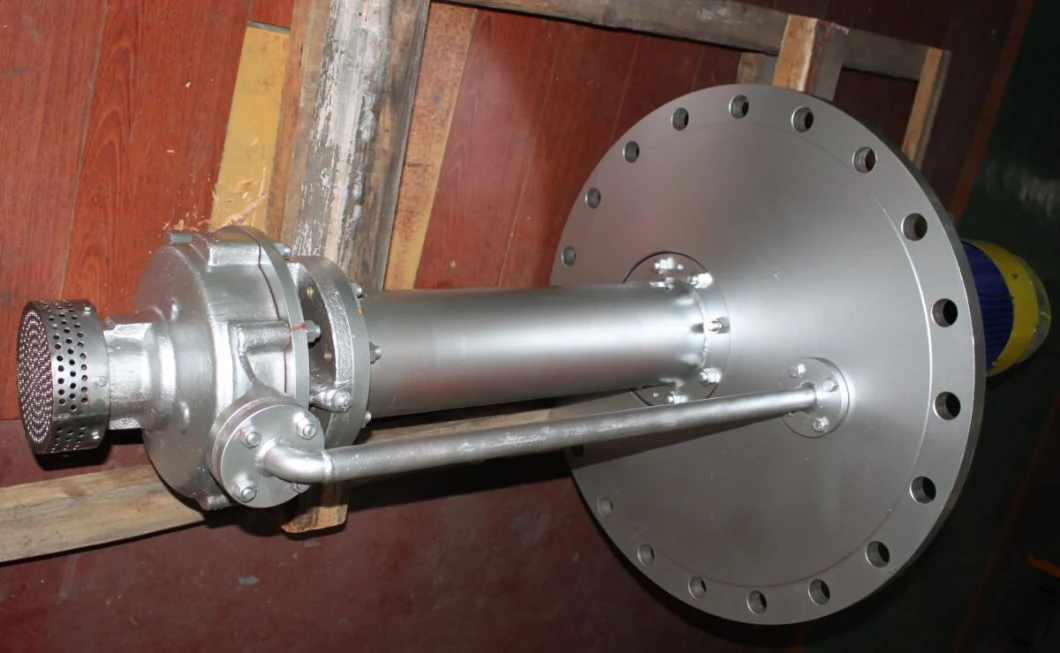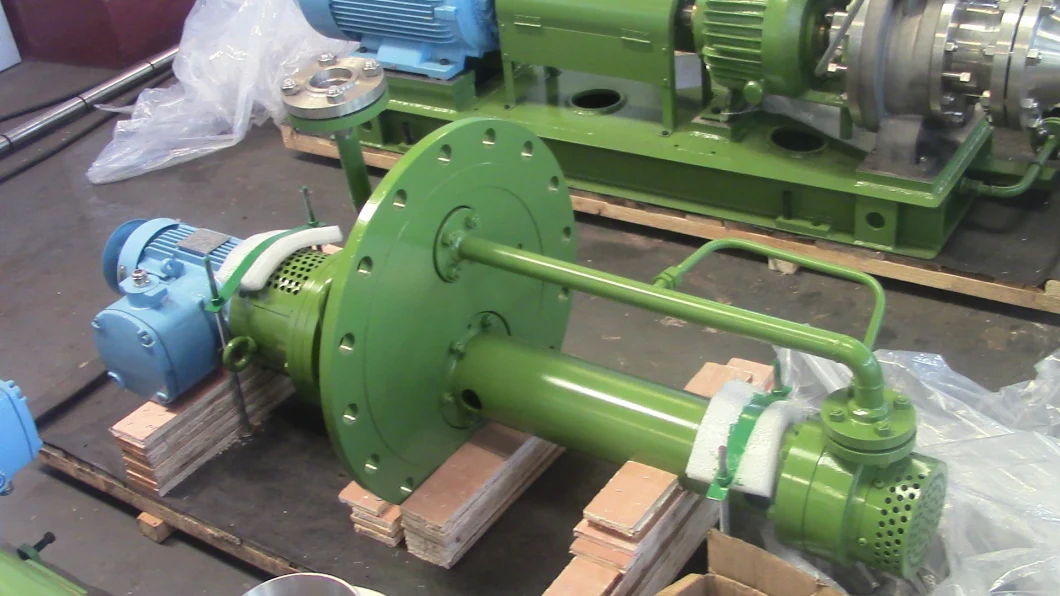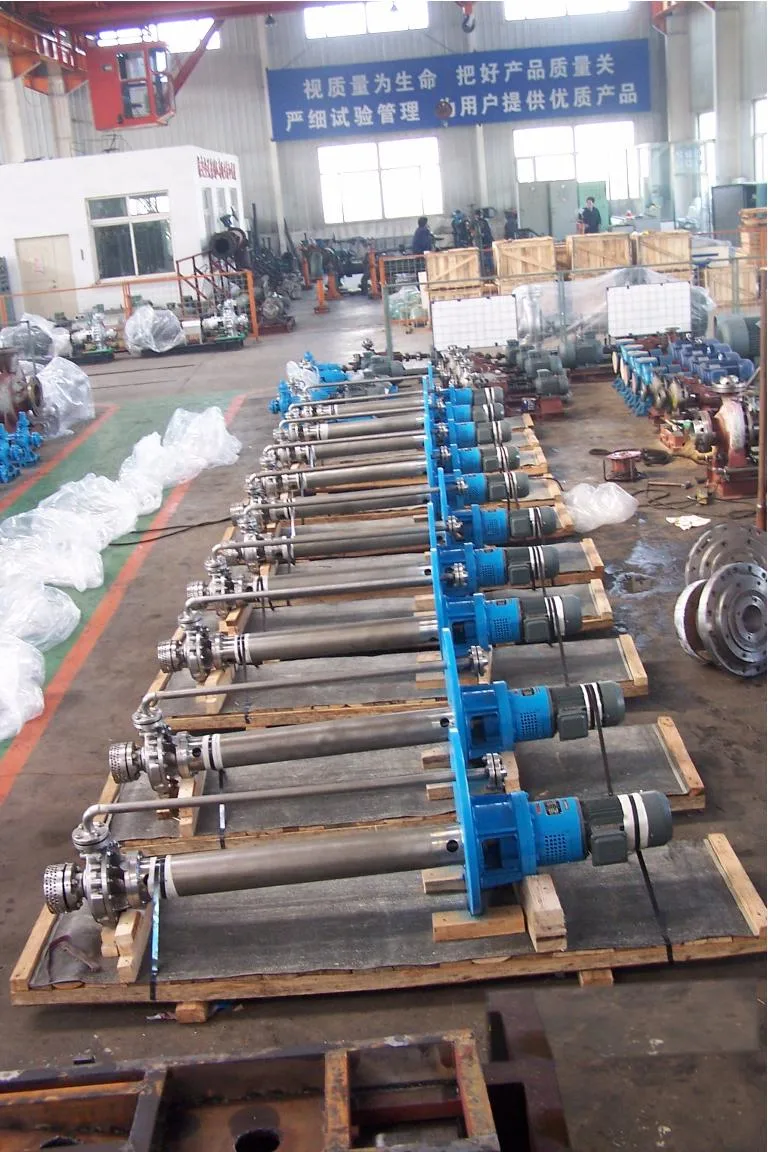 Certificate we have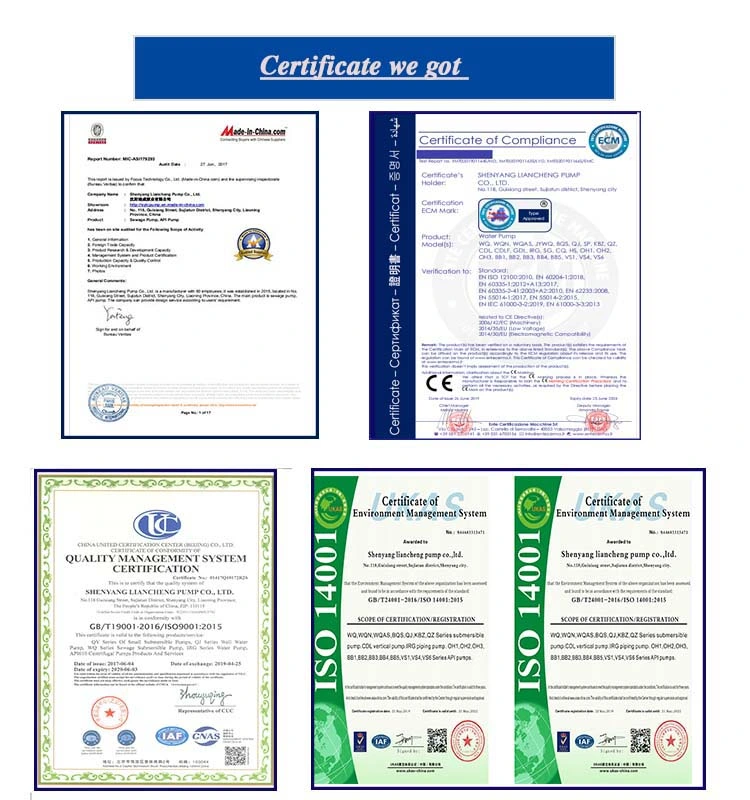 More details , pls contact with us send me technical parameter.