1. Introduction of ball mill
Ball mill is the key equipment for grinding after the crushing process in the beneficiation plant, it is used to grind kinds of materials such as copper ore, gold ore, magnetite ore, quartz, lead zinc ore and other materials into fine powder 20-75micrometer. Based on discharging type, It could be grate type,overflow type etc. What's more, the ball mill can be used for the dry and wet grinding for all kinds of ores and other grind-able materials.
Ball Mill is a type of grinder used to grind materials into an extremely fine powder mainly for use in the mineral processing industry. Ball Mills can grind various ores and other materials either wet or dry, depending on requirements. Ball Mills consist of a large cylinder which slowly rotates around a horizontal axis. The cylinder is partially filled with the material to be ground plus the grinding medium (metal grinding balls). Inside the cylinder, the medium will be lifted to a certain height under the action of centrifugal force and then drop or fall, grinding the ore in between the balls as they interact. Feed material to be ground enters the cylinder via a hopper on one end and after being crushed by the grinding medium is discharged at the other end.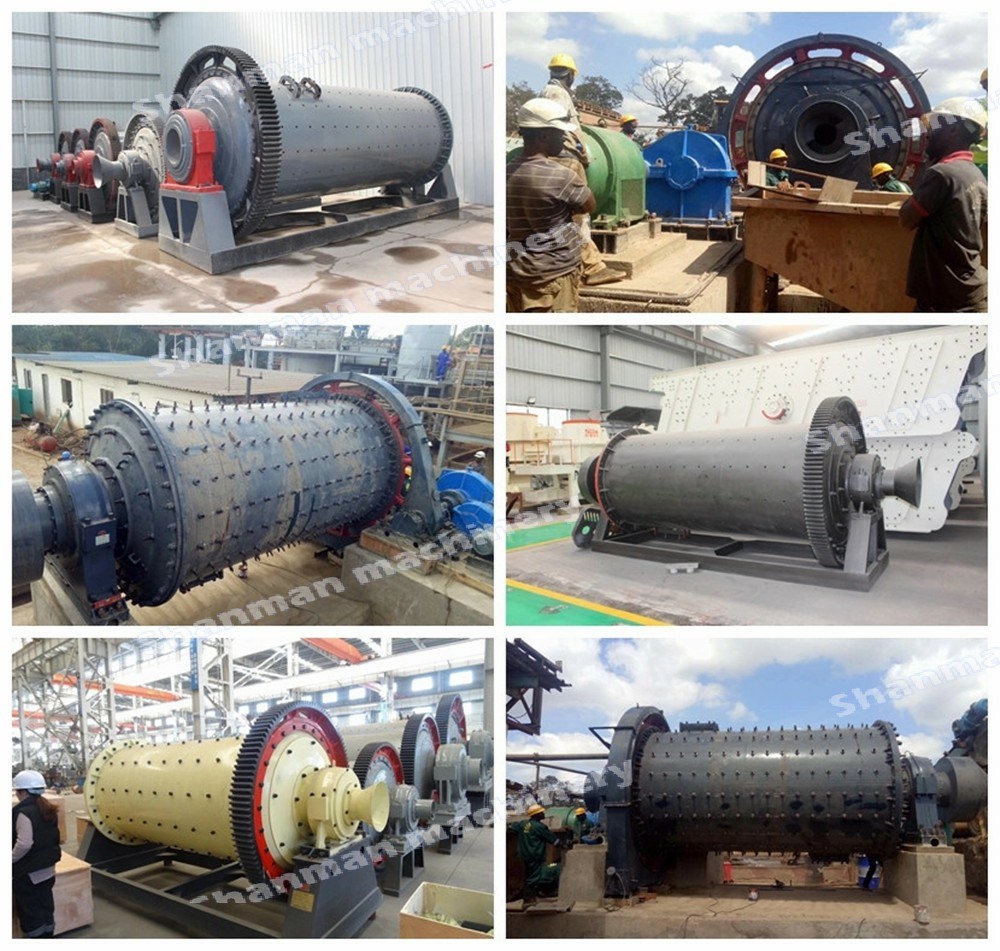 Processing Material:
Gold Ore, Marble, Feldspar, Quartz, Calcite, Limestone, Copper Ore, Iron Ore.
2.
Features
1. High-efficiency. Our ball mill adopts rolling bearing support instead of sliding bearing support with bearing bush. Therefore, it can save energy by 10-20%.
2. Simple structure, easy maintenance. Ball mill is mainly composed of feeding part, discharging part, turning part and driving part (reducer, small driving gear, electric motor and electric control). Convenient installation and debugging , easy to operate.
3. High processing capacity,obvious continuous operation advantages. The capacity can get 4.6-260 t/h.
4. Wide-range usage. Ball mill as an old grinding equipment in market, the technology is mature and operated steadily.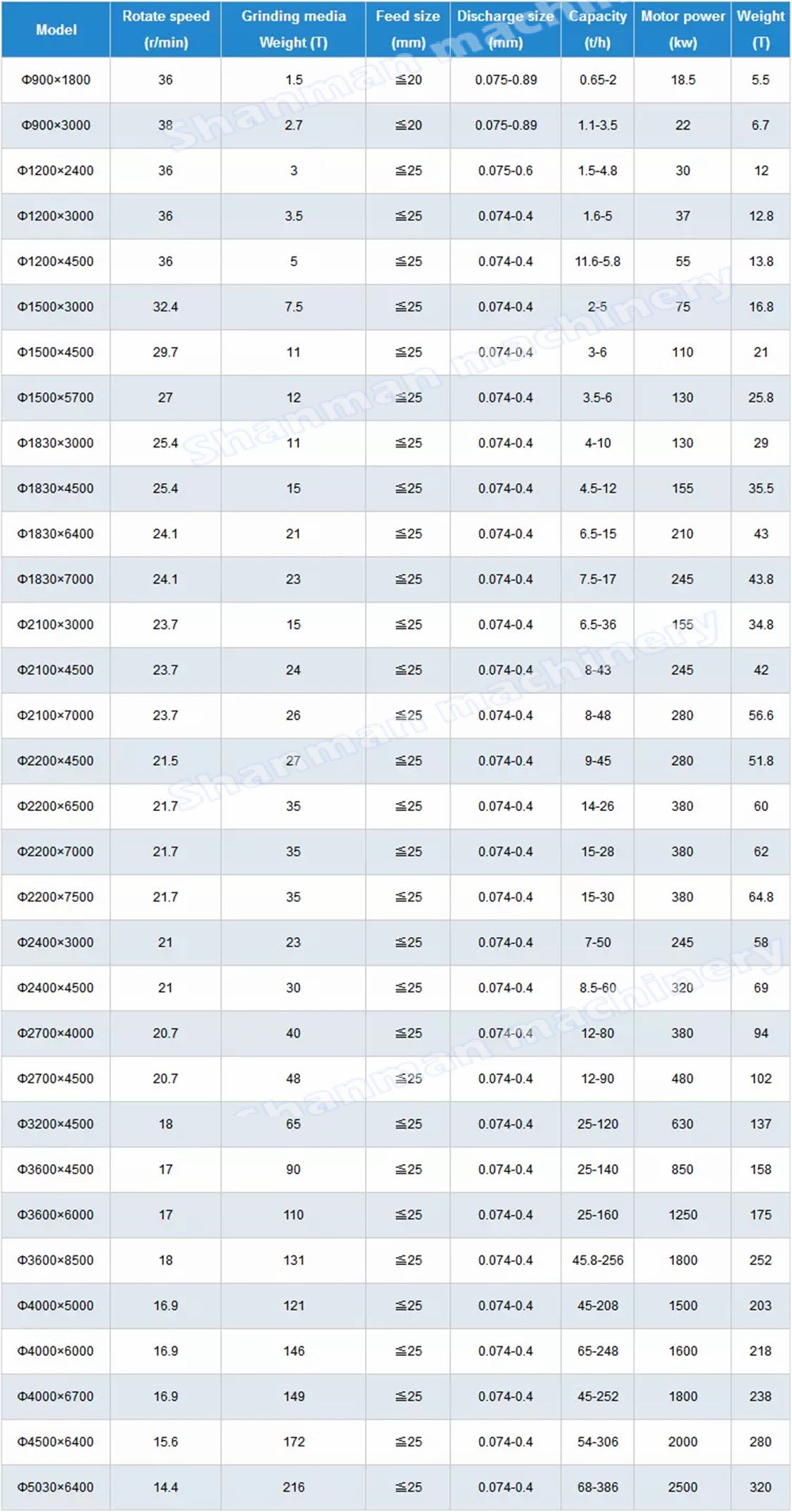 3. Working Principle
The ball mill is a omitted by the outer gear. The materials are transferred to the grinding chamber through the quill shaft uniformly. There are ladder liner and ripple liner and different specifications of steel balls in the chamber. The centrifugal force caused by rotation of barrel brings the steel balls to a certain height and impact and grind the materials. The ground materials are discharged through the discharging board thus the grinding process is finished.

The ball mill is horizontal cylindrical rotation device,driving by brim gearwheel, there are two chambers and grid. Material goes into the first chamber through the feeding inlet, inside the first chamber, there are stage liners and ripple liners as well as steel balls with various kinds.The shell rotates which generates eccentricity, this force brings balls to a certain height and then balls drop down by gravity, which will impact and grind the material. After the primary grinding in the first chamber, material goes into the second chamber through segregate screen, in the second chamber, there are fiat liners and steel balls, after the secondary grinding, material is discharged through the discharge screen.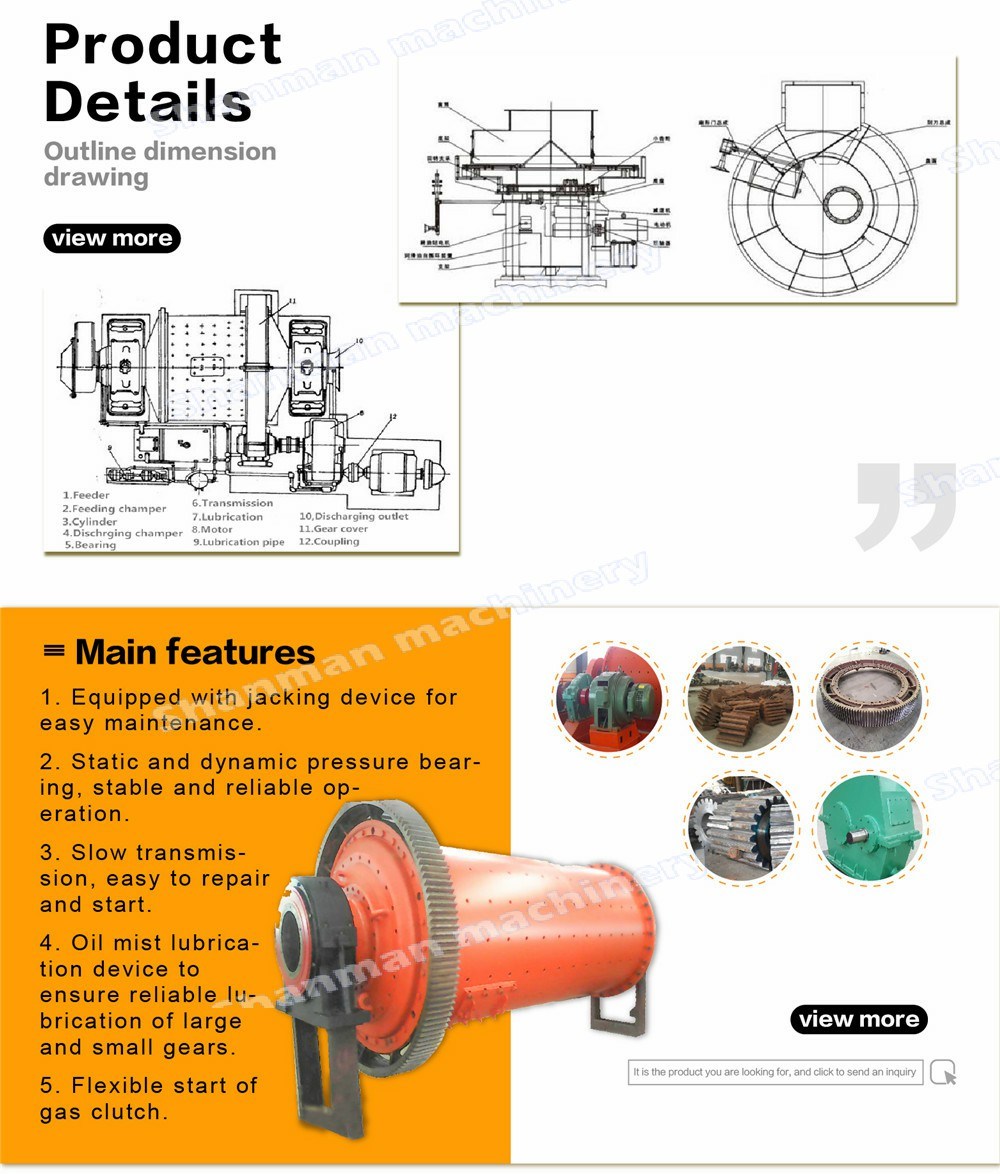 4. Structure
Cylindrical energy saving grid ball mill design consist of feeding part, discharging part, rotary part, transmission part (reducer, small gear, motors, electrical control) and other major parts. Hollow shaft is steel castings, and the liner is detachable. Rotary gear is processed by casting hobbing. The cylinder is lined wear-resistant liner plate with good resistance to wear. This machine works stably.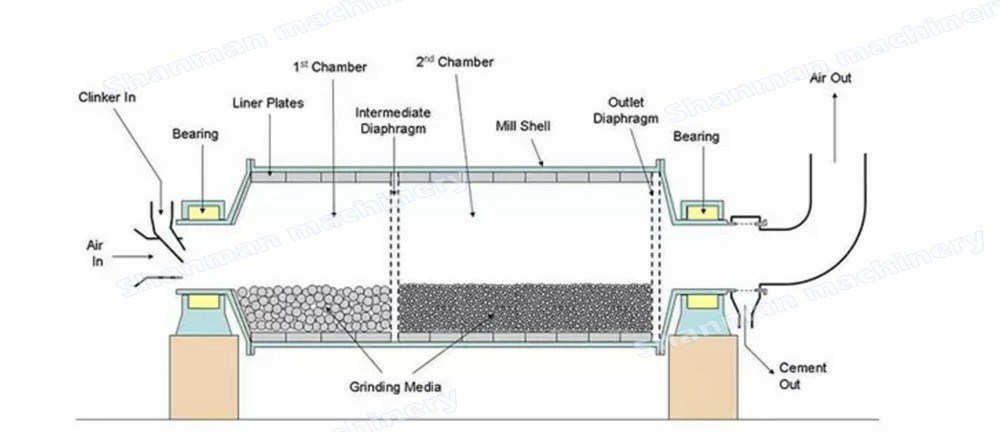 5. Application Field
It is widely used in the mining process, and it has a wide range of usage in grinding mineral or material into fine powder, such as gold, iron, zinc ore, copper, etc.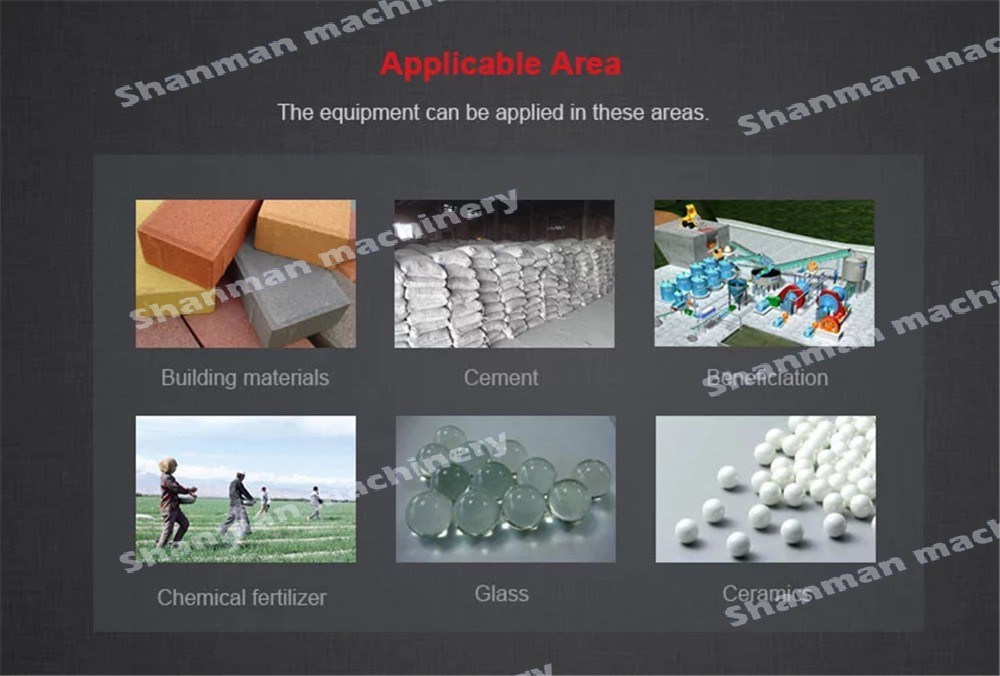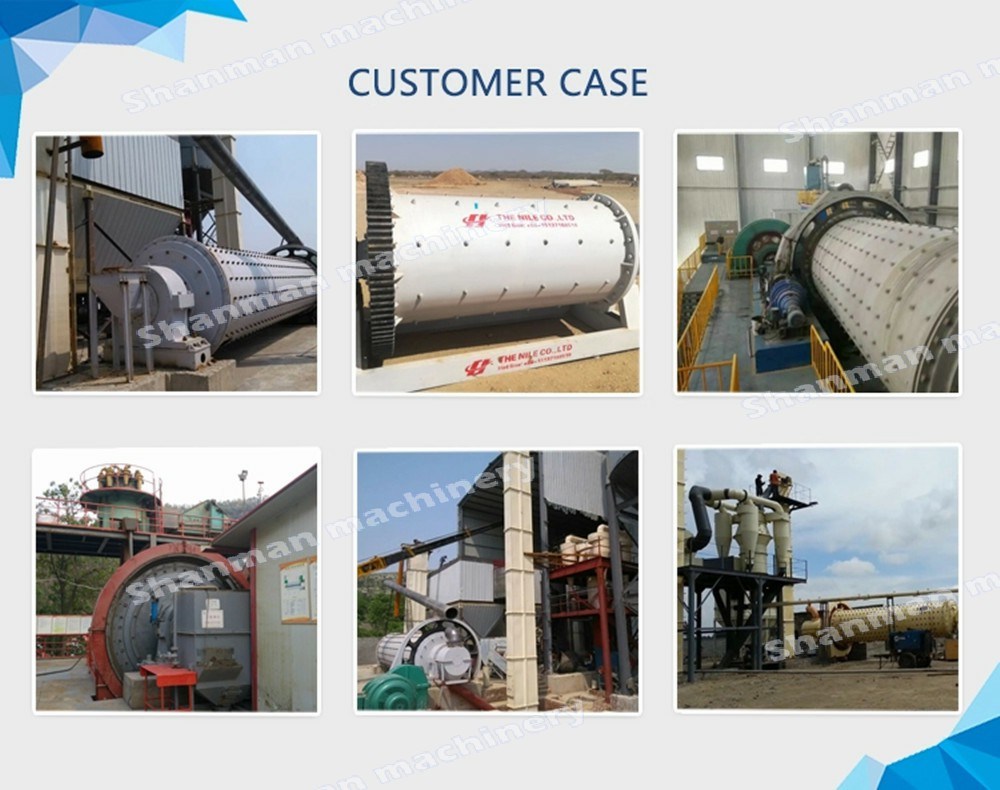 6. Shanman service
Assist clients to choose the suitable machine

Design and manufacture machines according to customer's special requirements

The company is free of charge to the user on-site engineering and technical personnel planning site for the user to design the best processes and program

Arrange for visiting our factory, assist them to handle relative procedure, such as visa.

Make sure goods prepared within delivery time;

Pre-check and accept products ahead of delivery;

Prepare documents required to help customer pass customs clearance.

Help clients to make Project evaluation and feasibility analysis and draft solving plans.

Provide technical engineers to guide the installation;

Train clients worker how to operate;

Offer spare parts at a best price for long term.
7. Packing & shipping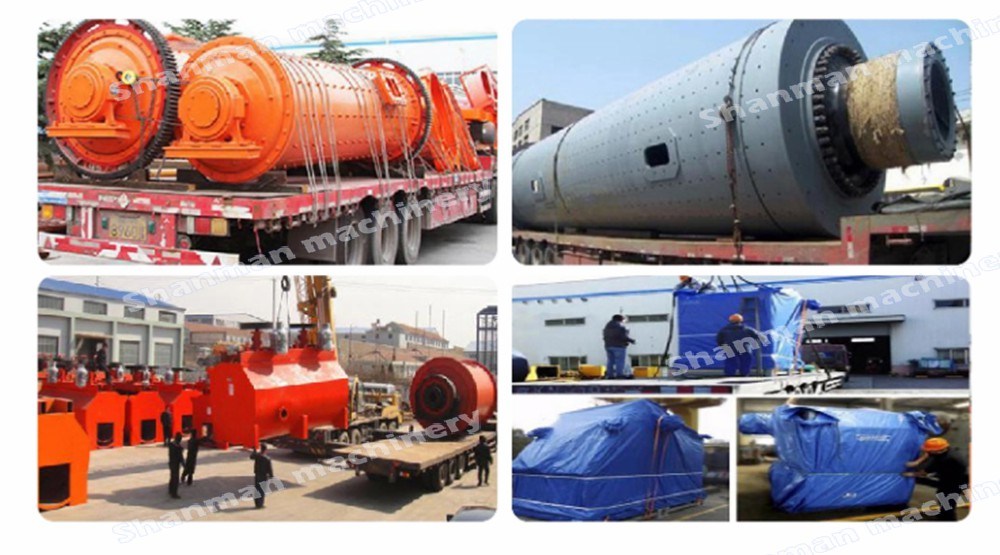 8. Questions you may have?

Question: Are you mining machinery manufacturer?
Answer: Yes, we are manufacturer, we warmly welcome clients to visit our factory at anytime. We can also provide samples test, mine design, equipment manufacture, after-sale service, etc...

Question: how to choose the suitable machine?
Answer: To design a suitable machine, please let me know the following information:
what kind of stone do you want to crush ? like limestone ? or granite ?

what's the size of your stone before crush ? how many inch or mm ?

how big capacity do you need?2t/h?10t/h?100t/h?

what's your requirements of final product size ? how many inches or mm ?0-5mm?5-20mm? Or others?

you only need one set of crusher or a whole crushing line? (Include the feeder ,crusher, screen, conveyor and so on)

You need mobile crushing machine or stationary one?

Question: How long is the warranty of your machine? Does your company supply the spare parts?
Answer: the warranty period is one year. we will supply the spare parts for you any time.
Question: If I buy a complete mineral processing line, can you help us to build it?
Answer: Yes, we can help you combine a complete mineral processing line and give you related professional advice. We had already build many mining projects in China & Overseas.

Question: how about the installation?
Answer: Supplier provides a full set of installation drawings and instructions. If the buyer need supplier do the installation, supplier will provide technical engineers to guide the installation, and train buyer' workers. Buyer should take the charges for technicians and pay them salary.

Question: what is the payment Method?
A: By T/T, L/C, Western Union, Money Gram, and so on.

9. About us
Shanman Machinery Crusher Production Base is a company specializing in the production of jaw crushers, impact crushers, cone crushers, sand making machines, vibrating feeders, vibrating screens, mobile stone crushers and other crushing and screening machines. The company was founded in 2010, covers an area of 40,000 square meters, has more than 100 employees, 5 chief engineers and more than 10 after-sales service personnel, these can ensure your solution. Shanman has now become a production and export base for the crushing and screening industry.
As a production plant, we can produce crushing and screening machines according to your actual needs. Many models we develop and produce are designed and produced according to different customer requirements. You can let us know your thoughts, and professional engineers will help you.
Our mission
Carry out independent and innovative research in the design field of crushing and screening equipment and devote to the production of the most suitable equipment.
We are committed to producing high-quality and cheap machinery.
Production of machines for people in need, production of the most suitable machines
Our vision
Establish a first-class production base to inject power into the crushing and screening industry
Join hands with Shanman to create a better future